New research has found that just under a third of sickness absences among social care workers are linked to stress and poor wellbeing.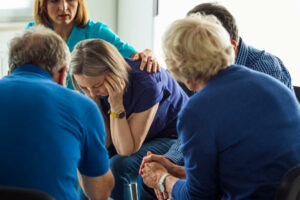 Data collated by the British Psychological Society (BPS) reveals that 30% of the 500,021 sick days taken by social workers were due to mental health issues such as stress and work-related anxiety.
Figures also show that, from April 2022 until the end of March this year, a total of 1.6 million working days were lost due to sickness among children's and adult social care staff, across 114 local authorities. For more than three quarters of these councils, stress and other mental health problems were the most common cause for social care workers to be absent.
Leaders in care must invest in managing stress
The BPS warned that these high levels of staff absences came "against a backdrop of a debilitating recruitment and retention crisis, unmanageable workloads and soaring local authority spending on agency social care staff."
They said that leaders in the health and social care sector "simply can't afford not to invest in staff wellbeing if they wish to retain staff, recruit new talent, and provide the effective, safe services people deserve."
They called for long-term funding for dedicated mental health and wellbeing support for health and social care staff.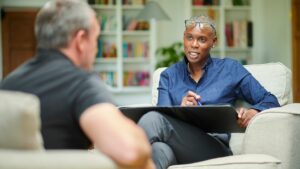 It comes as 15 of 42 NHS Staff Mental Health and Wellbeing Hubs have closed following the end of government funding in March. The hubs provided mental health support for health and social care staff, and the BPS are currently campaigning to save them.
The BPS' findings of high levels of stress within the workforce were supported by the British Association of Social Workers' annual survey.
The survey reported that three quarters (74%) of social workers struggled to finish all their work within their contracted hours and that they were worried about a lack of funding and staff recruitment and retention issues.
Although the majority (61%) said they were happy in their role, most had seen their caseload increase and reported that the high demands of the job were being made worse by the cost-of-living-crisis.
Managing stress a must-have for care sector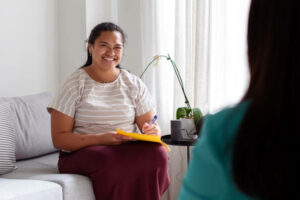 Positive measures for sustaining and promoting good mental health at work are a must-have for any sector zeroing in on issues such as recruitment, retention and developing a positive workplace culture; sectors such as adult social care.
Social workers and the adult social care workforce operate in an environment that can often be stressful and sometimes uncertain; care workers need to be able to adapt and change to meet the needs of a sector beset with challenges.
In addition, building and maintaining positive relationships with others is central to their role, as is dealing with a range of emotions and emotional situations. Staff need to be mentally healthy to deal with all of these requirements and continue to deliver safe, compassionate and dignified care.
There are many simple but significant ways in which leaders and managers in care can support their staff to maintain positive mental health at work. These include:
Creating a culture of openness where mental health issues are regularly discussed in an inclusive, non-judgmental way
Encouraging staff to be aware of their mental state, be mindful and ensure that they have a good work/life balance – that they regularly take their breaks and mainly work only within their contracted hours
Providing training in mental health so staff have a greater awareness and understanding and can offer help and support to each other
Sharing information, such as places to go for support and tips for managing mental health
Seeking advice and support for themselves – managers should ensure they're well educated on mental health and would know how to identify a staff member who may be experiencing issues and how best to help them
Vital training in mental health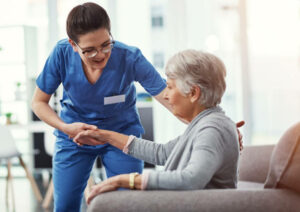 First Response Training (FRT) is a leading national training provider delivering courses in subjects such as health and safety, first aid, fire safety, manual handling, food safety, mental health, health and social care and more.
An accredited Mindful Employer themselves, FRT's specialist mental health training courses include Understanding Mental Health, Mental Health Awareness in the Workplace, Managing Stress, Anxiety and Phobias Awareness, Self-Harm Awareness and Suicide Awareness.
They can also provide qualified, approved trainers to deliver accredited Mental Health First Aid (MHFA) training courses, including the Adult, Youth and Lite versions.
A trainer from FRT says:
"Health and social care workers do a vital but very difficult job, facing many challenges. They often work long hours and their roles can have an emotional impact.

"It's important that everyone in the sector – at all levels – is aware of the risks of work-related mental health problems and that there is significant focus and an investment of time and money into supporting the mental health of care workers."
Helpful resources
A brief summary of our mental health training can now be downloaded as an infographic.
We also have a number of free infographics available to download which provide simple tips for helping to manage stress and anxiety. These include:
You can also download our free Guide to Mental Health Training from our website.
For more information on the training that FRT can provide, please call them today on freephone 0800 310 2300 or send an e-mail to info@firstresponsetraining.com.
Further Guidance on Mental Health in the Workplace