This week (25th September – 1st October) is National Inclusion Week 2023 in the UK, and the theme for this year is all about taking action to support people at work and make a positive impact.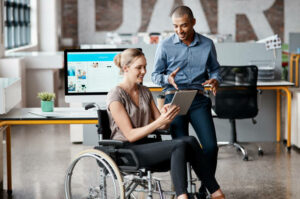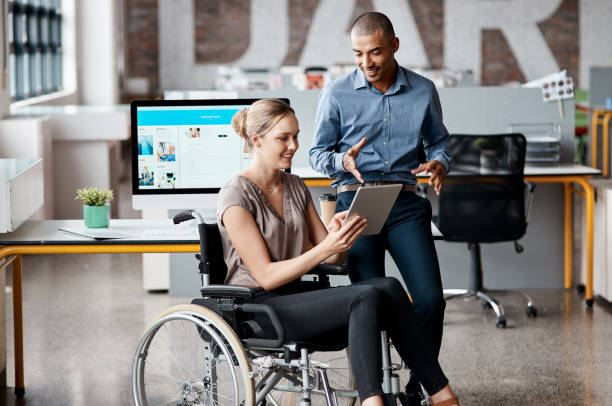 Founded by Inclusive Employers, National Inclusion Week is dedicated to celebrating inclusion and taking action to create more inclusive and supportive workplaces.
This year's theme of 'take action, make impact' is a simple but effective call for everyone to consider what actions they can take in the workplace to make a positive and lasting impact for individuals and across organisations.
The Health and Safety Executive (HSE) says that National Inclusion Week is "a prompt for us to reflect on our collective responsibility to create workplaces where individuals are truly supported, valued and empowered."
Indeed, employers have a legal responsibility to ensure that all employees are properly supported in the workplace, from ensuring their health, safety and welfare to making sure that work is accessible to everyone and that reasonable adjustments are made where required to ensure that all staff members can work effectively, safely and comfortably.
The HSE has also published non-statutory guidance outlining how organisations can ensure they are safe and supportive for disabled workers and those with long-term health conditions.
Britain's health and safety watchdog says the guidance is "a set of simple core principles" that enables all workers to thrive. It includes practical examples to demonstrate how these principles can be applied in the workplace.
Starting conversations this National Inclusion Week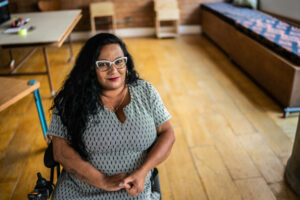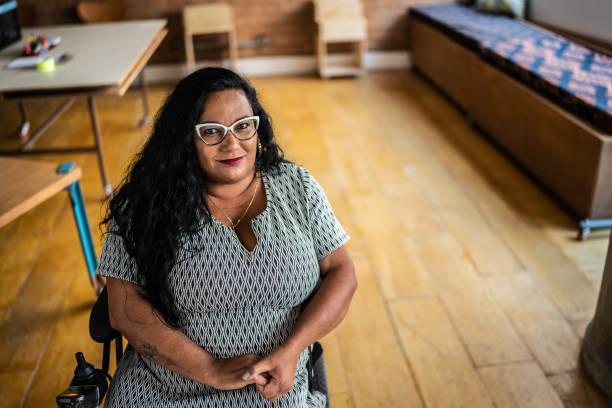 The HSE has also provided a Talking Toolkit to help support an inclusive approach to workplace health and structure potentially difficult conversations this National Inclusion Week and beyond.
They advise that starting a conversation is the best way to begin to create a supportive and enabling workplace. They want employers to take steps this National Inclusion Week to "open channels for workers to speak up, raise concerns or to discuss how arrangements at work may be preventing them from achieving their goals at work."
It is also important that everyone in the workplace has a better understanding of how their colleagues experience work, in order to breakdown stigma and preconceptions people may have.
Starting conversations can also be important in highlighting 'invisible' illnesses.
As not all disabilities or conditions are visible, it is possible that some workers may have a health condition that they have not disclosed to their employer. National Inclusion Week can provide the opportunity to open up this channel of communication and give some workers the confidence to inform their employer about their health.
Starting conversations and putting the HSE's guidance and toolkit into action can ensure that organisations establish an inclusive workplace culture and this, in turn, can help prevent long-term sickness absences and talented people disappearing from the workforce.
Inclusive workplaces benefit employers and workers
For therein lies one of the key messages of National Inclusion Week; a supportive and inclusive workplace does not just benefit workers with disabilities and long-term health conditions but also has a positive impact on businesses who are better able to harness the experience, knowledge, talent and perspectives of all their employees.
After all, government figures for January to March 2023 suggest that around 9.58 million people of working-age in the UK currently identify themselves as disabled. This equates to almost a quarter (23%) of the working-age population. However, only around 5.15 million disabled people are currently in work, putting the employment rate among disabled people at 53%. This compares to 82% for non-disabled people, putting the disability employment gap at 29%.
Disability charity Scope points out that this means that disabled people are almost twice as likely to be unemployed as non-disabled people, and 3 times as likely to be economically inactive.
This means that creating inclusive and supportive workplaces is crucial, and could mean more people are able to re-enter the workforce and contribute to the national economy.
Throughout National Inclusion Week, employers are urged to consider their workplaces and the support they have available for colleagues and workers.
The HSE's Equality, Diversity and Inclusion Officer, Chess Whalley, explains:
"Inclusion is somewhere you can call your own. You can be your authentic self, in an environment where you don't feel judged or afraid. A space where you feel safe and empowered to speak up. A place where you feel a sense of belonging, an active part of the team in your own way.

"Inclusion is fundamental in building the foundations of an equitable and diverse workforce that is representative of the communities we serve here at HSE."
Describing an inclusive workplace environment, Paul Willgoss from HSE's Equal Network adds:
"An inclusive environment is one where people remove barriers for others without grumble, without seeking praise for doing what should be the basics, and with a deep understanding that if we make the workplace inclusive everyone benefits.

"It's often easier to see the physical barriers that people face, but we all should think about the neuro-cognitive and psycho-social barriers and how they can be reduced.

"This isn't about trying to fit square pegs in round holes, it's about making sure the hole is the right size and shape for many pegs that could succeed in many differing ways."
Employers and managers can visit the Work Right for Everyone campaign website for more information and support.
Training for National Inclusion Week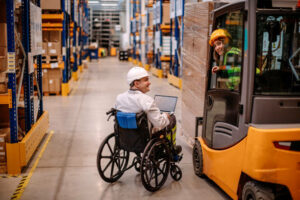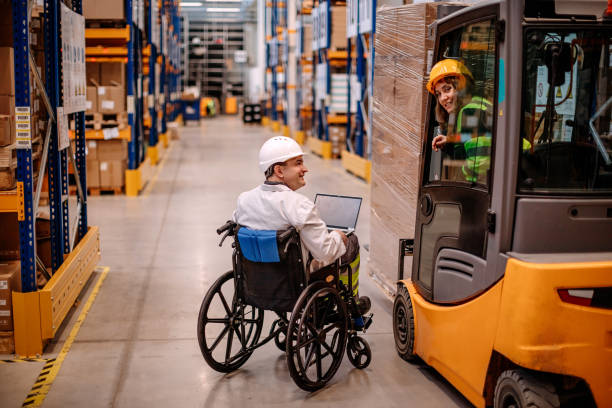 First Response Training (FRT) is one of the UK's largest and leading national training providers.
They deliver a wide and diverse range of training for businesses and organisations across all industry sectors and throughout the UK. Their course range includes training in the fields of health and safety, first aid, fire safety, manual handling, mental health, food safety, health and social care and more.
Their health and safety training is mapped to current UK standards and legislation and follows HSE guidelines. It includes training awards in Equality, Diversity and Inclusion, Learning Disability Awareness, SEND and Barriers to Learning, Health and Safety, Managing and Supervising Risk and more.
Based on a common sense, proportionate approach to workplace safety, training helps learners to understand the true benefits of creating a healthy, safe and inclusive environment at work.
A trainer from FRT explains:
"National Inclusion Week should serve as a reminder for all employers that if the workplace is not safe, supportive and enabling for all workers then you are potentially missing out on diverse talent, ideas, perspectives and experience.

"Protecting the health, safety and welfare of employees goes far beyond minimising risks to their physical safety and really requires a holistic approach to ensure they are properly supported and have a positive experience in the workplace."
For more information on any of the training courses that FRT can provide, please call them today on freephone 0800 310 2300 or e-mail info@firstresponsetraining.com.