The NSPCC has launched a new campaign to tackle the "heart-breaking" loneliness experienced by children and young people across the country.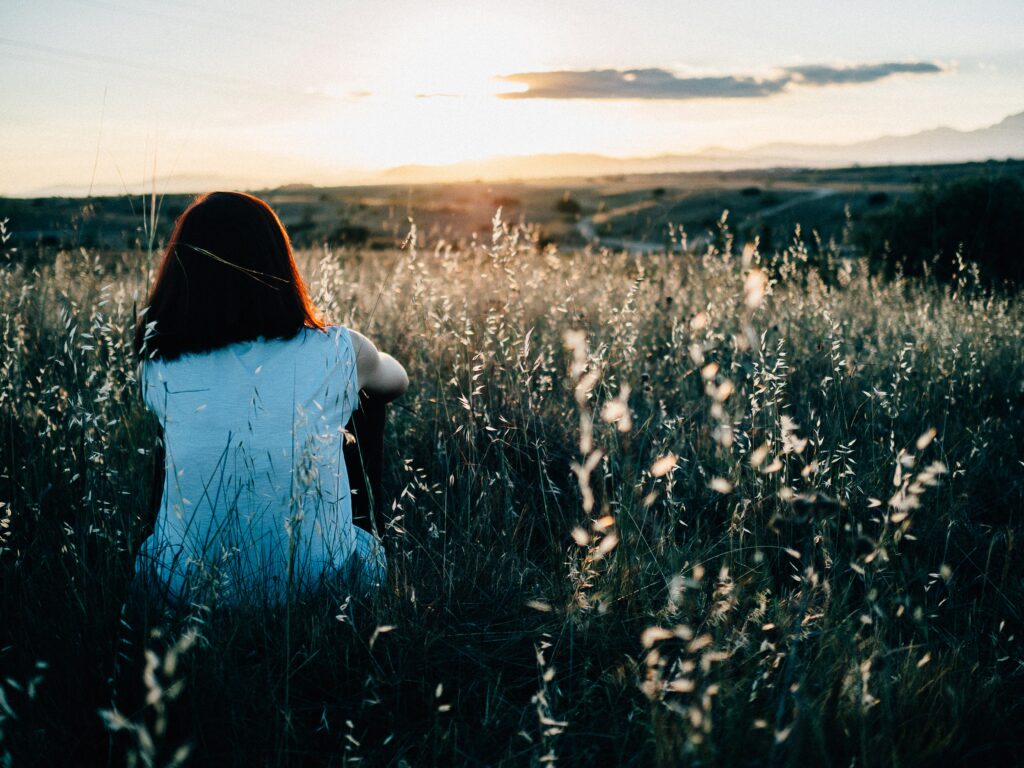 The 'Day in the Lonely' campaign uses day-in-the-life style videos to illustrate how three young people experience loneliness.
The videos, based on real-life calls received by Childline, are designed to encourage children to share their feelings of loneliness, and to reassure them that these feelings don't need to last.
Childline conducts 15 loneliness counselling sessions each day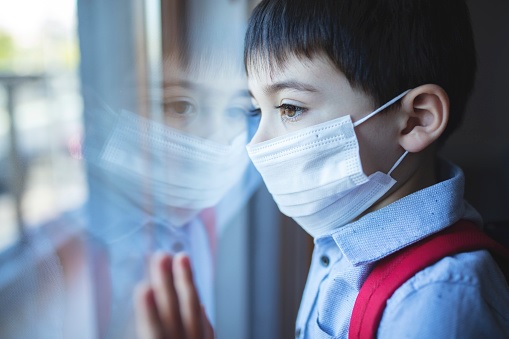 The campaign comes in the wake of new Childline data which reveals that the free, confidential helpline is contacted an average of 15 times each day by children struggling with loneliness.
Childline delivered a total of 5,564 counselling sessions on loneliness between April 2021 and March 2022.
Counselling sessions on the issue of loneliness predictably peaked at more than 6000 during the height of the Covid-19 pandemic in the UK. Numbers have since fallen slightly but remain high.
Children who contact Childline are often experiencing loneliness because they've been left out of friendship groups and social media chats. Others struggle with the issue because they feel negatively about themselves or believe that their family or friends don't understand them.
Loneliness can lead to mental health issues
The campaign videos include information on how Childline can support children and young people, including through email and message boards.
It is hoped they will prompt young people to open up about their mental health issues early on, to prevent them escalating to crisis point. Poor mental health has remained a top concern for children contacting the helpline for the past 6 years.
The Director of Childline, Shaun Friel, explains:
"Loneliness is sadly an issue that a high number of children and young people are experiencing.

"At Childline, we know the impact this can have on a child's wellbeing and mental health.

"We've had cases of children left feeling depressed. That's why we are reminding all children that talking to a trusted adult like a parent, teacher or Childline counsellor about being lonely is a brave thing to do. It will enable them to get the help they need.

"Through this campaign, we want to raise awareness among children and adults, that there are many reasons why young people might feel lonely, but these feelings don't have to last.

"Getting support early on can prevent things from escalating in the future."
The Day in the Lonely campaign is supported by supermarket retailer Lidl GB, which has been raising funds for Childline since 2020.
Lidl GB's Senior CSR Manager, Mark Newbold, says: "It's heart-breaking to see young people struggle with loneliness, and that is why at Lidl we are proud to have funded the NSPCC's Day in the Lonely campaign.
"We are committed to raising funds that mean more youngsters in need of emotional support can get the help they require as fast as possible."
Coping with loneliness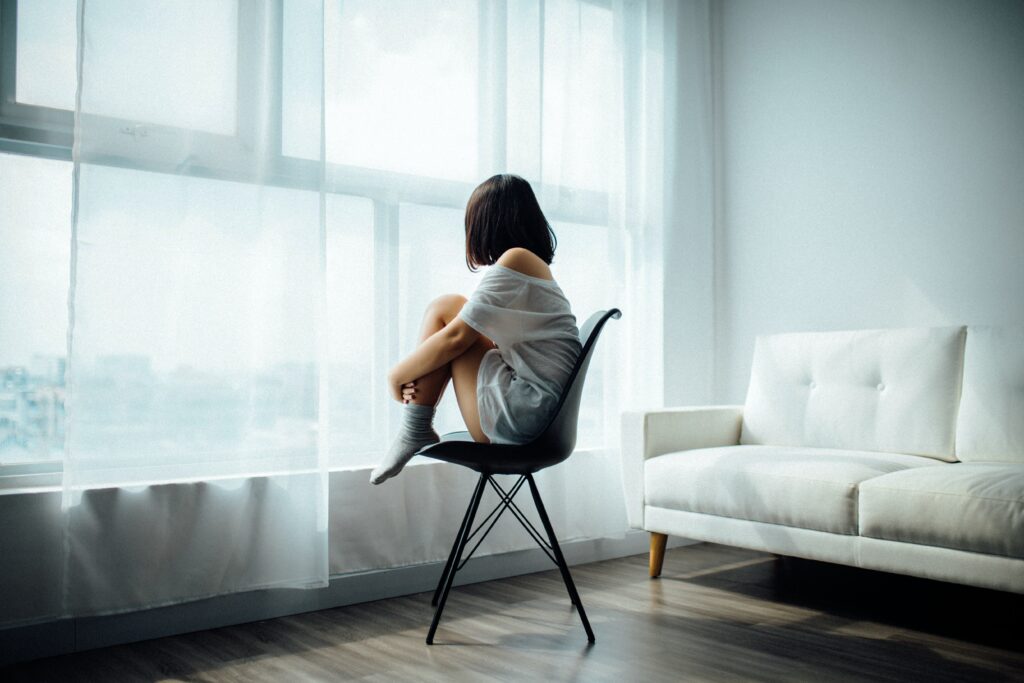 The Day in the Lonely campaign page also provides tips for young people who need support but are struggling to talk about their experiences. It also provides top tips for making friends and everyday steps that children and young people can take to cope with loneliness. These include:
Doing something everyday that makes you feel positive, whether that's listening to music, getting active, speaking to someone you care about or tidying something up. Even doing something simple and small each day can help to lift your mood and improve your ability to cope.
Taking care of yourself by getting enough sleep, following a daily routine, eating healthily, being physically active and making time to relax. Maintaining a healthy daily routine can help make things easier to cope with.
Get help to make friends and take the time and effort to build relationships. Many people may find it difficult to make friends, so follow help and advice and try making the first step, engaging in conversation, being yourself, joining clubs and societies and remember to be patient and take your time.
Seek support from someone you trust with things in your life you're struggling with. This could be a relative, teacher, friend, your doctor or any adult you feel safe with.
For more help and advice, visit the Day in the Lonely webpage or contact Childline for free on 0800 1111.
Supporting children and young people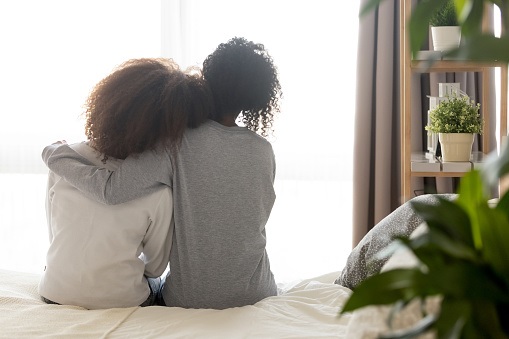 First Response Training (FRT) is a leading national training provider delivering courses in subjects such as health and safety, first aid, fire safety, manual handling, food safety, mental health, health and social care, safeguarding and more.
They work with a large number of early years and childcare providers, as well as schools, colleges, and children's services.
Their courses include Understanding Mental Health, Youth Mental Health First Aid, Anxiety Awareness, Self-Harm Awareness and Suicide Awareness.
A trainer from FRT says:
"We know that many children faced isolation and loneliness during the pandemic, and this has continued for many, with lots of children and young people also experiencing social and general anxiety, as well as depression in many cases.

"It's vitally important that we keep talking openly about mental health and that we take the time to make meaningful connections, and have conversations, with children to support their wellbeing and check in with them about how they're feeling.

"It's also really important for anyone who works closely with children and young people to have a good understanding of mental health and be able to spot the signs that someone may be struggling. They should also feel confident to offer appropriate early help and support. Focused training can help with this."
For more information on the training that FRT can provide, please call them today on freephone 0800 310 2300 or send an e-mail to info@firstresponsetraining.com.