The government has announced new plans to reform support for children and young people with special educational needs and disabilities (SEND) in England.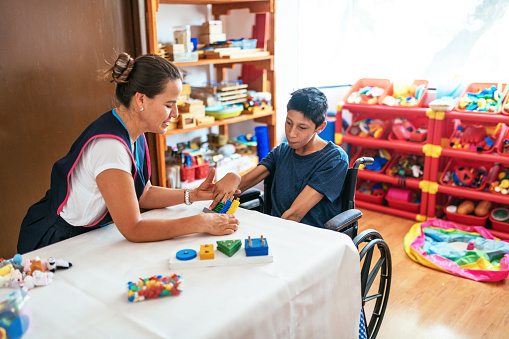 Plans announced by the Department for Education, which aim to improve SEND support and the alternative provision system, include earlier diagnoses and a commitment to build 33 more special free schools.
The government says that training for 5,000 early years special educational needs coordinators (SENCos) and 400 educational psychologists will form part of the plan to achieve earlier diagnoses.
But critics of the plans have expressed concerns that they do not go far enough, and will not come soon enough for many families.
The Send and Alternative Provision improvement plan, announced on 2nd March 2023, includes:
An extra £4.8 billion to expand 'specialist taskforces' in alternative provision, to offer intensive support from experts such as mental health professionals and speech and language therapists
33 special free schools to be built across England, in addition to the 49 currently planned
A move to digitise paperwork across local authorities to help parents receive extra support for their children more quickly
£70 million to test and refine the improvement plans
The Department for Education asserts that these measures will improve what it describes as a "postcode lottery" system at present.
Pledge to improve SEND support system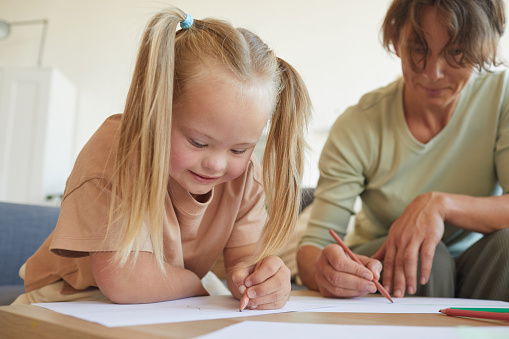 The long-awaited reforms follow a consultation process which closed last summer and come as a BBC report revealed that many special schools are currently oversubscribed and overcrowded.
New national standards for SEND support are to be published by the end of 2025 to clearly outline "what support should be offered at every stage of a child's journey across education, health and care."
The Education Secretary Gillian Keegan said it was wrong that parents feel they need to have a legal document in place before their child can access any support. Currently, the process to secure an Education, Health and Care Plan (EHCP) is often lengthy and can lead to costly tribunals between parents and local authorities.
Speaking to the BBC, Ms Keegan said an EHCP shouldn't be needed before a child receives the extra support they require.
She added: "We've almost ended up in the worst of all worlds, with a lot more money being spent but the provision not being right – because it's being spent on going to tribunal and very expensive [school] places."
Referring to the lack of places currently available at special schools, she said:
"What we need to do is work much, much better with providers, people who want to set up new schools as well […] but the reality is you need to build that provision locally. It will take time to build up the capacity, but we are going to improve the system."
Concerns SEND plans don't go far enough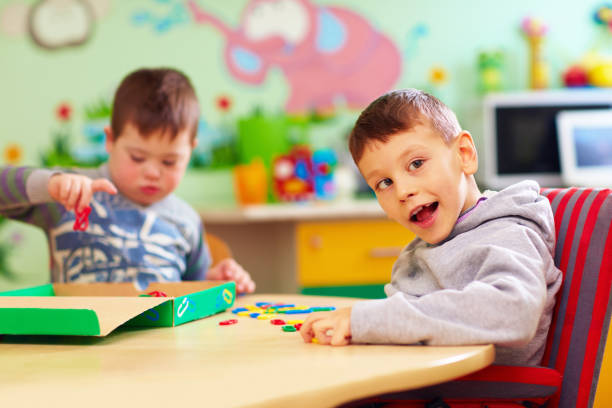 However, the Local Government Association, which represents local authorities in England, is concerned that the plans "do not go far enough in addressing the fundamental cost and demand issues," which they say mean councils are struggling to meet the needs of children with special educational needs and disabilities.
Meanwhile, an education union welcomed the plans but expressed concerns about the length of time needed to implement many of the measures.
Margaret Mulholland, SEND and Inclusion Specialist at the Association of School and College Leaders, agreed that more special schools were "desperately needed," but pointed out that the 33 planned new schools would "take years to build."
She said the future extra places provided by these new schools "will be of no comfort to those missing out right now."
Finally, the charity Disability Rights UK said the government's Send and Alternative Provision improvement plan was not "radical enough," predicting that affected families would be "underwhelmed and disappointed."
Training and development for those working with children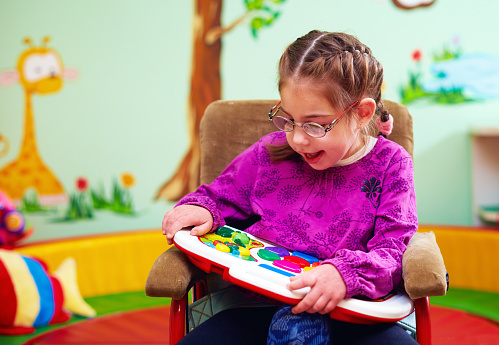 First Response Training (FRT) is a leading national training provider delivering courses in subjects such as health and safety, first aid, fire safety, manual handling, food safety, mental health, health and social care, safeguarding and more.
They work with a large number of early years and childcare providers, as well as schools, colleges, and children's services.
They have developed specialist courses such as Learning Disability Awareness, ADHD Awareness, Introduction to the Autistic Spectrum, Dyslexia Awareness, SEND Awareness and Equality, Diversity and Inclusion for Early Years and Schools.
They have also previously worked in partnership with clients to develop bespoke training for them in topics such as Adapting Learning for SEND and SEND and Barriers to Learning.
A trainer from FRT says:
"Children and young people need the right support to meet their needs and help them achieve their potential, and their families need support as well. It's great that there are plans in place to make sure that, in the future, more children can access much-needed help and support when they need it most."
For more information on the training that FRT can provide, please call them today on freephone 0800 310 2300 or send an e-mail to info@firstresponsetraining.com.