Parents have been urged to keep children away from school or nursery if they feel unwell and have a fever, as flu, Covid-19 and Strep A infections continue to rise.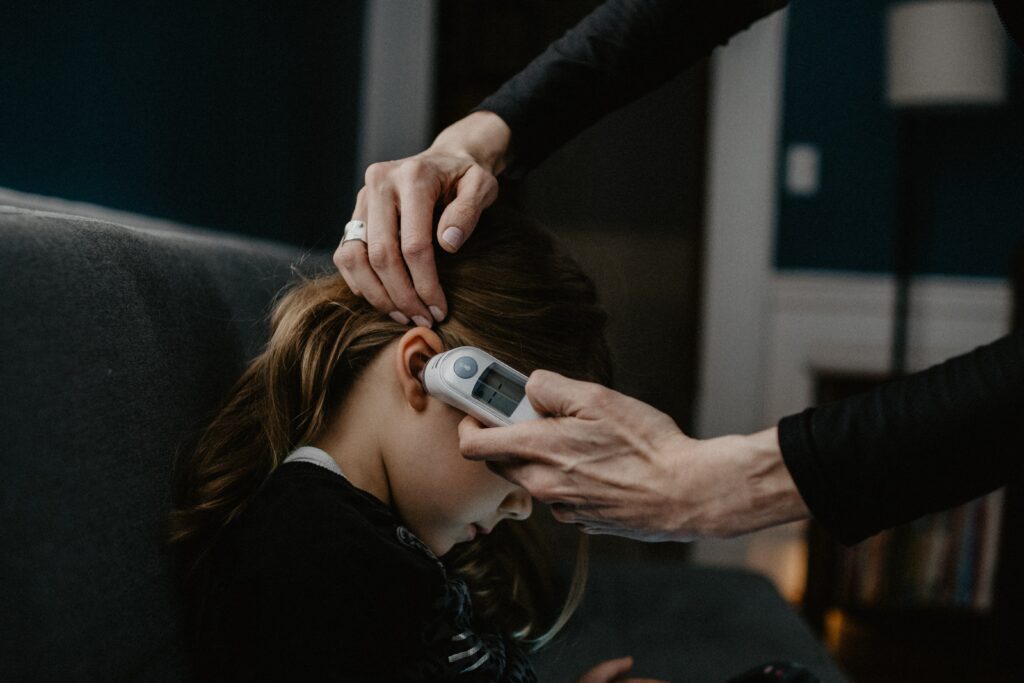 The advice was issued by the UK Health Security Agency (UKHSA) as families across the UK prepare for children to return to school and childcare providers following the Christmas holidays.
The UKHSA warned that cases of flu and Covid-19 are "currently circulating at high levels and are likely to continue to increase in the coming weeks," and added that cases of scarlet fever, caused by Group A Streptococcus, "also continue to be reported."
They explained that following simple steps can help to protect infants and children, minimise the spread of winter illnesses in education and childcare settings and also protect wider communities.
Parents are advised that children should only return to education and childcare settings once they feel better and their fever has resolved.
Stay-home and mask-wearing advice issued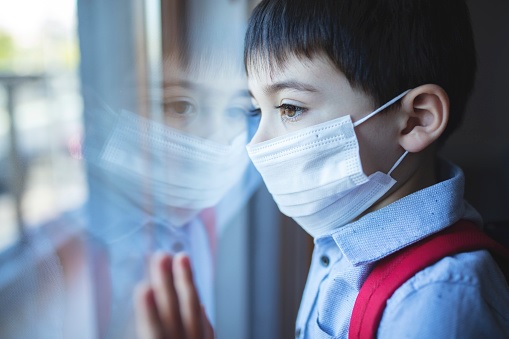 Professor Susan Hopkins, Chief Medical Adviser at the UKHSA, said:
"Helping children to learn about the importance of good hand hygiene is also key, so practice regular handwashing at home with soap and warm water. Catching coughs and sneezes in tissues then binning them is another simple way to help stop illness from spreading."
She also advised that adults should also try to remain at home if they are unwell, and should wear a face covering if they are required to go out in public.
Anyone who is unwell is also advised to avoid healthcare settings and contact with vulnerable people, unless urgent.
Children can still access flu jab
Professor Hopkins revealed that uptake of the flu vaccine had been low among young children this season but stated that it was still available for:
All children who were aged two or three on 31st August 2022
All primary school children
Some secondary school children
She explained:
"Flu can be very unpleasant and, in some cases, can lead to more serious illness. Getting your child vaccinated protects them and others they come into contact with, and it's still not too late."
Official data shows that around 1 in 45 people were infected with Covid-19 during the week ending 9th December. Hospital admissions from flu in England were at their highest level since the winter of 2017-18.
Absence rates across English schools already rose sharply back at the beginning of December, with 7.5% of children off sick at that point, compared to 2.6% at the start of the term.
In fact, school absences by that point had surpassed absences for the whole autumn period of 2021, when cases of the Covid-19 Omicron variant were soaring.
Government advice welcomed by schools
James Bowen, who is the Director of Policy for school leaders' union NAHT said there "does appear to be an unusually high level of illness around at the moment, even for this time of year.
"Advice from government is welcome to give schools and parents clarity on when children should stay at home.

"It is quite common for school policies to already state that children with a fever should remain at home, so this shouldn't represent a major departure from existing policies."
Be aware of Strep A
Parents are advised to ensure they are aware of the symptoms of a Strep A infection, as it is highly contagious and, while most cases are mild and can be managed at home, it can cause serious illness and complications.
Symptoms of a Strep A Infection may include:
High temperature
Swollen glands
Aching body
Sore throat
Rash, which feels rough like sandpiper (scarlet fever)
Muscle aches
Nausea and vomiting
Scabs and sores (impetigo)
Pain and swelling (cellulitis)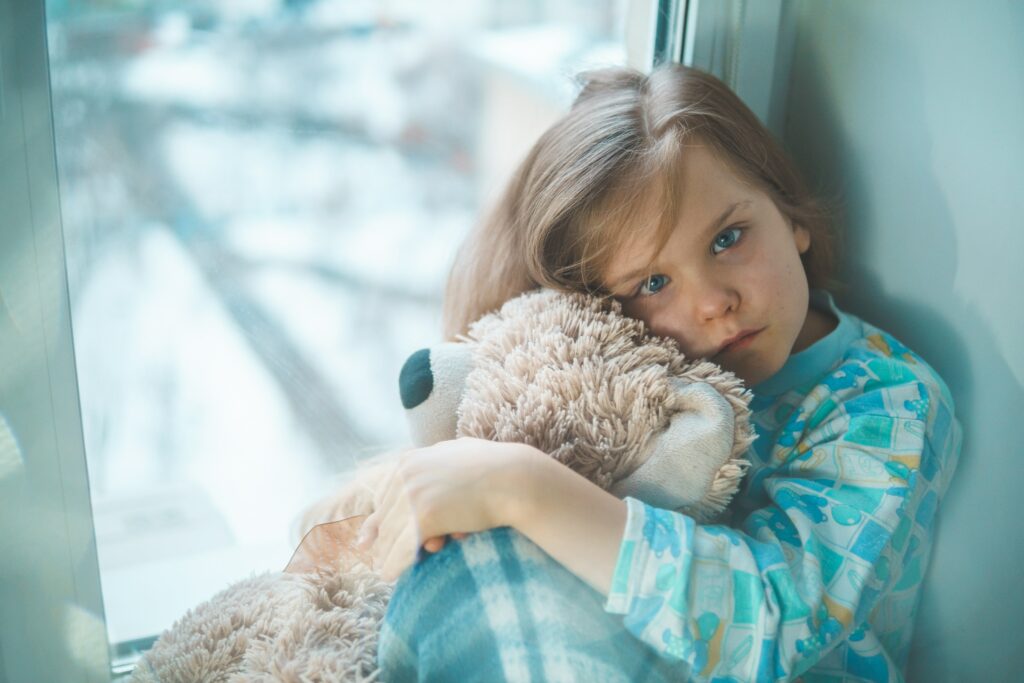 Parents have become alarmed after a number of children have recently died from serious Strep A infections.
Known as invasive group A streptococcal infection or iGAS, these serious cases occur when the bacteria breaks through the body's immune defences. They are very rare but require urgent, early medical treatment.
Warning signs of iGAS include
Fever (temperature above 38 degrees)
Severe muscle aches
The NHS website advises that parents should seek help from a GP or NHS 111 if their child is unwell and deteriorating. Other warning signs include if they are feeding or eating much less than normal, if they have fewer wet nappies than usual or are going to the loo less than usual, or are showing other signs of dehydration. Parents should also seek advice if poorly children seem very tired or irritable.
Parents should call 999 or go to their nearest A&E if their child is having difficulty breathing, there are pauses when they breathe or their skin, tongue or lips are blue or grey. Children who are floppy and cant be woken, or are unable to stay awake, also require urgent attention.
Strep A can be caught through close contact with infected people and coughs and sneezes. It can spread easily and outbreaks can occur in settings such as schools and care homes, hence the latest advice.
Safety training for those working with children
First Response Training (FRT) is a leading national training provider delivering courses in subjects such as health and safety, first aid, fire safety, manual handling, food safety, mental health, health and social care and more.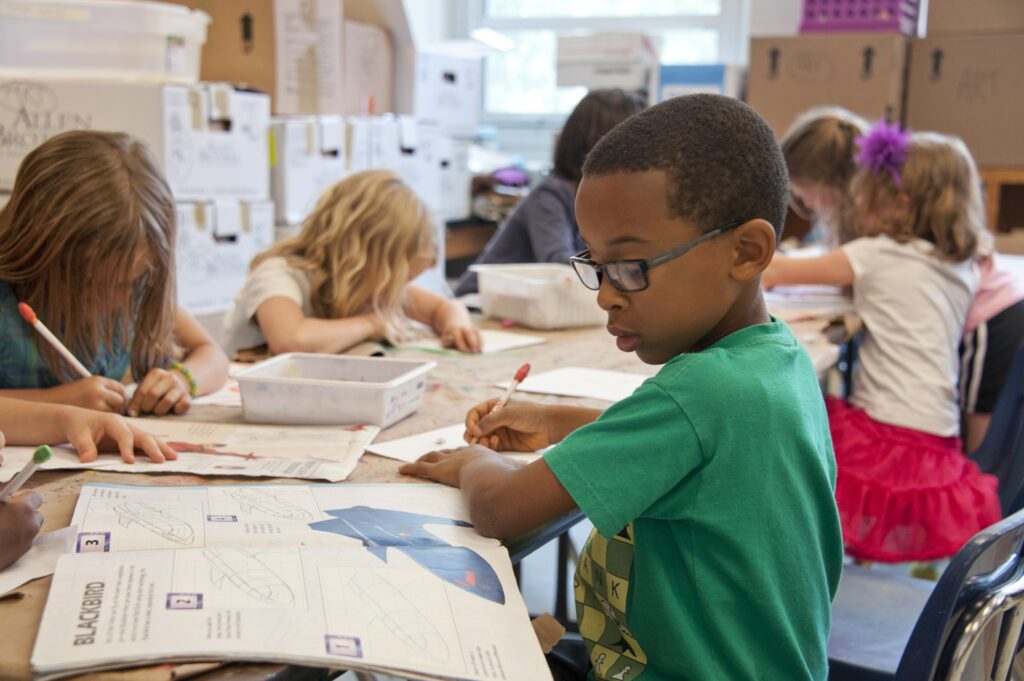 They work with a large number of early years, schools and childcare providers, as well as with the top colleges and children's services.
Their courses include Paediatric First Aid, Emergency Paediatric First Aid, Health and Safety for Child Carers and the Safeguarding Children.
They also provide Infection Control training and a Covid-19 Infection Prevention, Identification and Control e-learning course.
A trainer from FRT says:
"Colds, flu and other illnesses are always rife this time of year and the lifting of Covid restrictions after a couple of years of limited mixing has also led to a rise in infections.

"It's important to be vigilant and aware of symptoms and how to manage them, without panicking unduly. Try to avoid mixing where possible to reduce chances of transmission and impacting vulnerable people."
For more information on the training that FRT can provide, please call them today on freephone 0800 310 2300 or send an e-mail to info@firstresponsetraining.com.