The Institution of Occupational Safety and Health (IOSH) has shared suicide prevention strategies which are relevant for the workplace.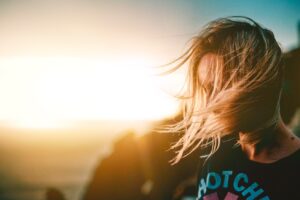 The world's leading professional health and safety body spoke out as World Suicide Prevention Day was observed on 10th September. Organised by the International Association for Suicide Prevention, the annual initiative helps raise awareness of suicide as an important and, crucially, preventable, public health issue.
Data from the World Health Organisation reveals that more than 700,000 people die due to suicide each year.
Workplaces implement creative suicide prevention strategies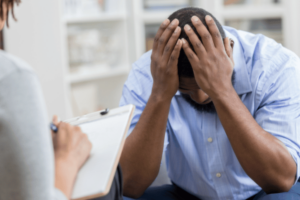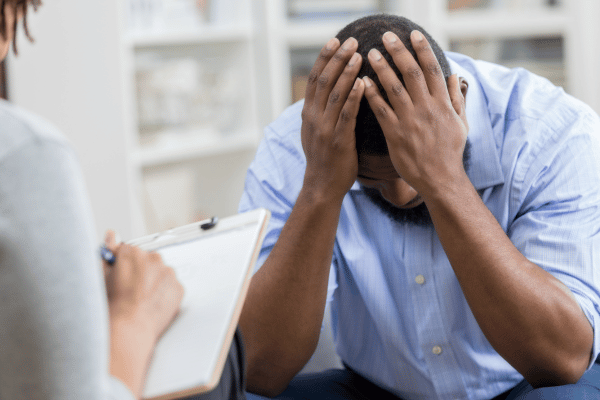 IOSH says that many suicide prevention strategies relate to the world of work.
They say that creative workplace initiatives, such as introducing barbers or hairdressers at work, have become a common way of enabling people to talk more openly about any issues they may be dealing with, including mental health problems.
IOSH's Research Programme Lead (Occupational Health), Dr Karen Michell, says there are a number of other suicide prevention strategies that businesses can adopt, such as:
Changing the workplace culture to breakdown any stigma attached to mental health issues and encourage open discussion about mental health in the workplace
Asking colleagues if they are okay
Introducing training and awareness interventions to help lay workers, train line managers and employees identify the signs that someone may be experiencing suicidal thoughts or feelings and offer them access to appropriate support services
Nominating a workplace mental health champion, who has the right knowledge and skills to be confidently approached for mental health support
Gaining understanding of high-risk work groups, such as construction workers, nurses, doctors, police officers and firefighters
Ensuring post-ideation intervention and follow-up support for any affected individuals
Managing key issues at work which may lead to mental health issues or suicide ideation, such as work-related stress and poor control over psychosocial stressors
Training staff members to become mental health first aiders at work
IOSH says that any of these suicide prevention strategies – and other measures – can and should be integrated into existing mental health strategies for the workplace.
Identifying warning signs key for suicide prevention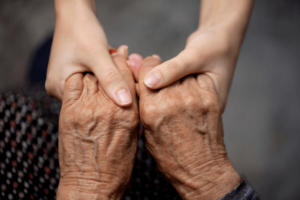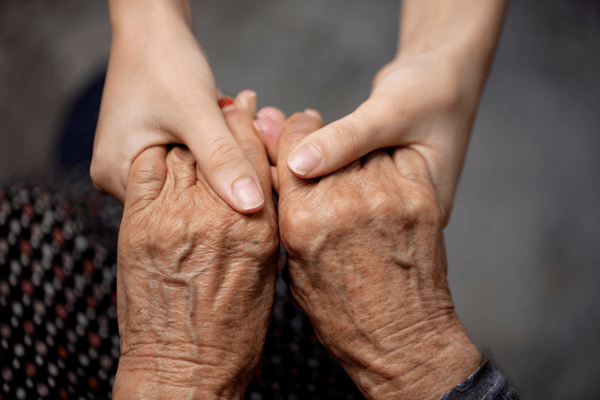 The professional body offers a range of useful resources for businesses and employers, such as Working well – guidance on promoting health and wellbeing at work, the Occupational health management in the workplace guide, Returning to work after common mental disorders and Mental Health First Aid in the Workplace (Mentor) research reports.
Dr Karen Michell also refers people to National Institute of Mental Health, who have identified serious warning signs that someone may be at risk of suicide. These include:
Talking about wanting to die or wanting to kill themselves
Talking about feeling empty or hopeless or having no reason to live
Withdrawing from family, friends and colleagues
Taking great risks that could lead to death, such as driving extremely fast
Displaying extreme mood swings, suddenly changing from very sad to very calm or happy
Making a plan or looking for ways to kill themselves, such as searching for lethal methods online
Talking about feeling great guilt or shame
Acting anxious or agitated
People are advised to take simple steps to help someone if they do notice any of these warning signs.
Heads Up and other mental health charities suggest starting a conversation with the person. This could mean asking directly about how they are feeling and expressing your concern. You can ask them if they are considering suicide, to help understand what they're experiencing, and can ask them if you can contact someone who may be better able to help, such as a trained Mental Health First Aider in the workplace, or a crisis line.
However, in circumstances where you suspect someone may be at immediate risk, a long-running campaign from the Samaritans and Network Rail, Small Talk Saves Lives, also suggests starting a conversation about any mundane detail in order to interrupt the suicidal thoughts of a person in emotional crisis.
IOSH advises that workers who are struggling with mental health problems or suicidal thoughts can be referred to support services such as:
Mental health and suicide awareness training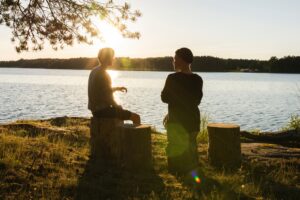 First Response Training (FRT) is a leading national training provider delivering courses in subjects such as health and safety, first aid, fire safety, manual handling, food safety, mental health, health and social care and more.
An accredited Mindful Employer themselves, FRT's specialist mental health training courses include Understanding Mental Health, Mental Health Awareness in the Workplace, Managing Stress, Anxiety and Phobias Awareness, Self-Harm Awareness and Suicide Awareness.
They can also provide qualified, approved trainers to deliver accredited Mental Health First Aid (MHFA) training courses, including the Adult, Youth and Lite versions.
A trainer from FRT says:
"World Suicide Prevention Day is all about encouraging people across the globe to act as a beacon of light to those who are experiencing pain. It's about raising awareness of simple strategies that can help to save lives from being lost to suicide.

"People are often scared to broach the subject of suicide, but we must start talking more openly if we are to drive down suicide rates and help those in need.

"It can all start in the workplace; this is where we spend a great deal of our time and so it has a significant impact on our mental health and wellbeing and our ability to seek support when we need it most.

"Having employees who are trained in mental health problems, able to spot the signs that someone may be struggling and know how to support them and where to refer them to for more help, is a really important step in improving mental health and reducing the risk of suicide."
A brief summary of our mental health training can now be downloaded as an infographic.
You can also download our free Guide to Mental Health Training from our website.
For more information on the training that FRT can provide, please call them today on freephone 0800 310 2300 or send an e-mail to info@firstresponsetraining.com.
Further support for mental health concerns: