Thursday 2nd February 2023 is Time to Talk Day, aimed at encouraging the nation to make time for a conversation about mental health.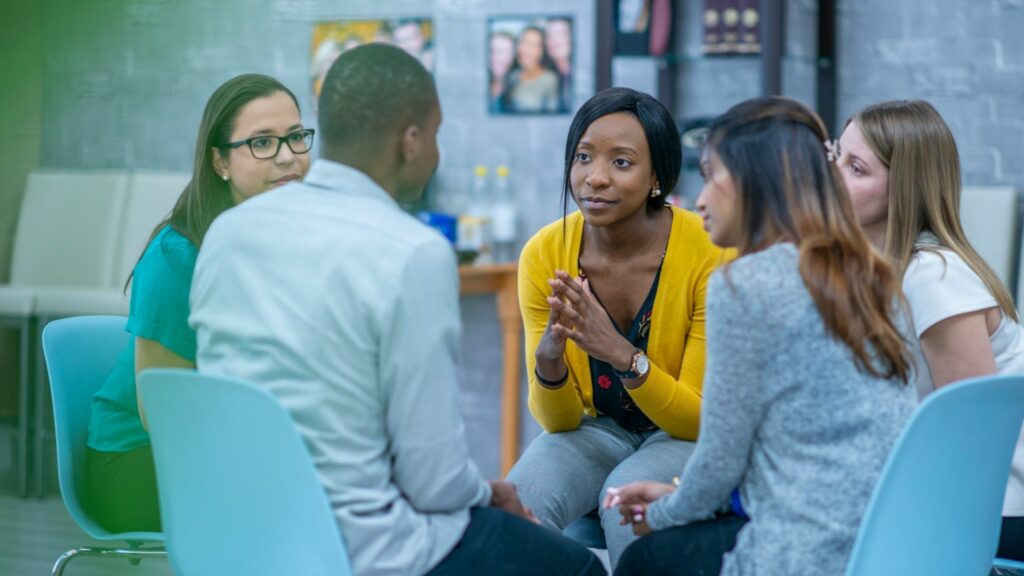 The national awareness day, which was first launched in 2014, is run by Mind and Rethink Mental Illness in England, in partnership with the Co-op.
It is a UK-wide campaign, which is also supported by SAMH (Scottish Association for Mental Health) and See Me in Scotland, Inspire and Change Your Mind in Northern Ireland, and Time to Change in Wales.
They describe it as "a day for friends, families, communities and workplaces to come together to talk, listen and change lives."
Community conversations about mental health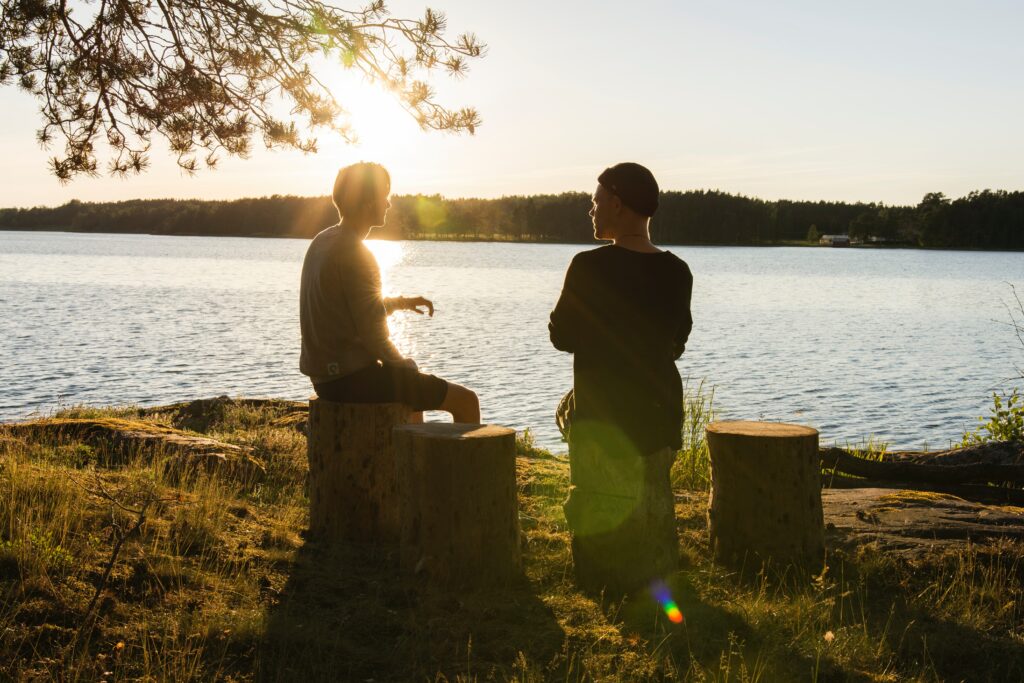 The charity partners aim to create supportive communities through conversations about mental health. Although starting these conversations may not be easy, talking can have a powerful impact; their research shows that open conversations in communities are key to supporting mental wellbeing across the nation.
Co-op have pledged to raise £8 million to help Mind, SAMH and Inspire to bring communities together to improve mental health. This money will help to support new services in over 50 local communities across the UK to support people's mental wellbeing.
Time to Talk Day was originally conceived as part of the campaign Time to Change, which was launched by Mind and Rethink Mental Illness to help end mental health stigma and discrimination.
Statistics suggest that 1 in 4 adults will experience a mental health problem each year. This equates to around 15 million people. Talking openly about mental health helps to reduce the stigma surrounding it, so that these people feel empowered to seek help when they need it.
Get involved in Time to Talk Day
The Time to Talk Day website offers lots of ideas for ways in which people can participate and help spread awareness.
Individuals, schools, community groups and businesses can download a free resources pack including posters, social media images, conversation starters, bunting and more. The site also includes help and advice for organising events such as 'lunch and learn' sessions or simply sharing information on social media or making time to reach out to a friend.
How to start a mental health conversation
The site also includes some key advice for starting a conversation about mental wellbeing. Their tips include:
Ask questions and listen – asking questions can give the person opportunity and encouragement to express how they're feeling and can help you to understand their experiences better. Focus on asking open, non-judgmental questions, such as 'how do you feel about that?'
Think about the time and place – It can be easier to start a tricky conversation if you're not sat face-to-face with the person. You could try starting a chat when you're walking, cooking or sat in traffic.
Don't try and fix it – Talking can be a powerful tool to help someone who is experiencing poor mental wellbeing. They may not want advice and instead just want someone to listen. Recovery can be a complex and lengthy process and they may have already considered and adopted a number of strategies, so try to resist offering a quick fix 'solution.'
Treat them the same – Listen to the person, support them, but don't treat them any differently. They are still the same person, and they want to know that you recognise that and that you can still do the same things you've always done together.
Be patient – Although its important to try, they may simply not be ready to talk about what they're going through, and that's ok. They will know that they can come to you when they are ready to talk.
They also provide suggestions for ways of supporting someone if you are not able to get them talking, such as:
Finding something in your local community to get involved in together
Sending a text to let them know you're thinking of them
Offering help with day-to-day tasks
While having conversations about mental health is a great thing, sometimes they can bring up sensitive and difficult subjects and feelings, and you may need to seek support. Mind offers advice about seeking help while Rethink Mental Illness can help you find support in your area.
Mental health support and training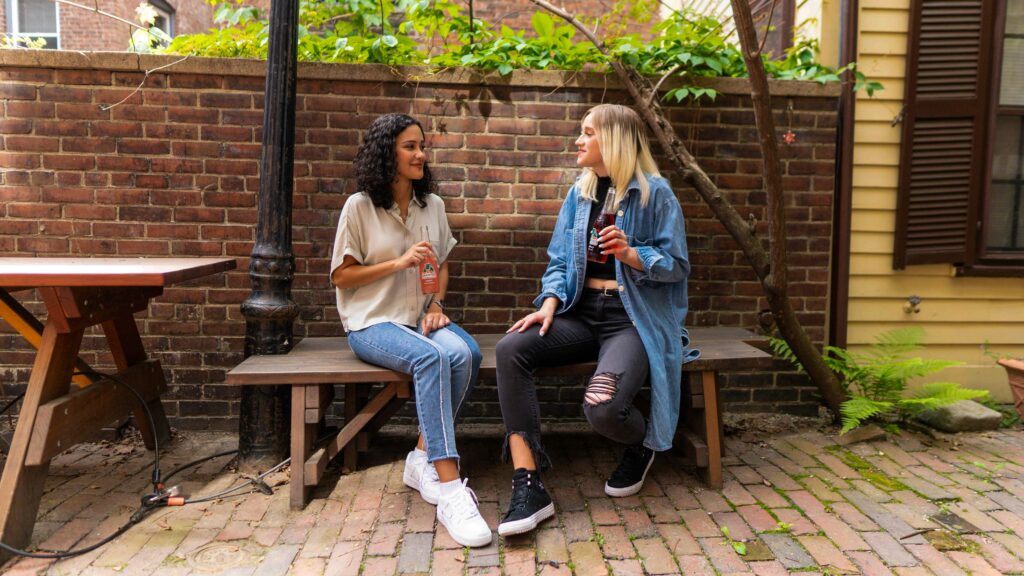 Mental health learning and development solutions can also play a significant role in helping people to recognise risk factors and proactively support positive mental wellbeing across the UK.
First Response Training (FRT) is a leading national training provider delivering courses in subjects such as health and safety, first aid, fire safety, manual handling, food safety, mental health, health and social care and more.
An accredited Mindful Employer themselves, FRT's specialist mental health training courses include Understanding Mental Health, Mental Health Awareness in the Workplace, Managing Stress, Anxiety and Phobias Awareness, Self-Harm Awareness and Suicide Awareness.
They can also provide qualified, approved trainers to deliver accredited Mental Health First Aid (MHFA) training courses, including the Adult, Youth and Lite versions.
A trainer from FRT says:
"People have often avoided talking openly about their mental wellbeing, and any struggles they may be experiencing. How often do we tell people we're 'fine' when it's not really the full story, because we're not sure if they want to know how we're really feeling?

"This is why starting an open and honest conversation about mental health can be so vital; people need to know that someone cares and that they are free to talk about their experiences and worries.

"Talking can really be that first all-important step to getting much-needed help and support, and training can give people the confidence and knowledge to start those conversations, and keep them going."
Resources to support wellbeing
A brief summary of our mental health training can now be downloaded as an infographic.
We also have a number of other free infographics available to download which provide simple tips for helping to manage your mental wellbeing. These include:
You can also download our free Guide to Mental Health Training from our website.
For more information on the training that FRT can provide, please call them today on freephone 0800 310 2300 or send an e-mail to info@firstresponsetraining.com.