Skills for Care have launched their new three-year strategy today (Wednesday 4th August 2021), which sets out their future direction as they support the social care sector to "drive forward widescale change," and establish a national career pathway.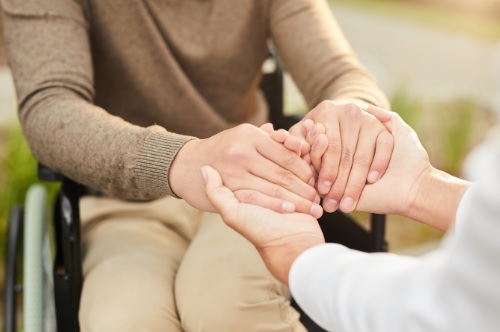 The independent workforce development charity has developed the new strategy to help it work towards its vision of supporting all those who work in social care roles "to create a fair and just society where people can access the advice, care and support they need to live the lives they want."
They will continue to work with social care leaders and employers, the government and partners across the social care system to meet the needs of the sector.
In a press release, Skills for Care said they use data and evidence "to drive forward widescale change" and provide best practice guidance, tools, resources and intelligence to support workforce recruitment, training and culture now, and in the future.
Four areas of strategic focus in an ageing society
Their new strategy focusses on four strategic areas for investment and growth over the next three years. These are:
Increasing workforce capacity to ensure the right number of people, with the right values and behaviours, are working in the sector
Supporting workforce capabilities to ensure staff have the right skills, knowledge, competencies, values and behaviours to meet current and future needs
Supporting culture and diversity to ensure everyone across the workforce is treated equally, feels included and valued and is supported to stay well and pursue their careers in social care
Improving the social care system to ensure its adequately funded, supports people to live the lives they choose and attracts the right people to the workforce
The strategy has been developed firmly within the context of an ageing society.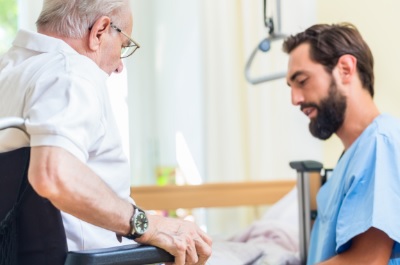 Skills for Care say they recognise that the way social care is delivered needs to change and adapt to support people who are living longer, often with more complex needs, and who have different expectations about how and where their care should be delivered.
They say its vital that the social care workforce is populated by the right people, with the right skills and behaviours, to ensure that people receive the highest quality care and support, in the way they want it and at the time when they need it.
The aim is that people are supported, wherever possible, to live independently, in their own communities, with the people they love.
Building workforce capability
In relation to building workforce capability, the strategy outlines four key ways in which Skills for Care will support this mission:
They will support the creation of a nationally agreed and consistent career pathway for social care, including learning and development requirements for each role, that employers understand and use to develop staff appropriately
They will use their knowledge of current and future skills needs to shape and define learning and development for the future
They will work with employers, leaders and managers to ensure they understand the importance of investing in learning and development, including new technologies, and have access to the tools they need to deliver high quality training. They will support employers to upskill staff and look to remove barriers to the use of technology
They will work with their Endorsed Learning Providers to ensure that the sector can access high quality learning and development
Oonagh Smith, CEO at Skills for Care, said they were "delighted" to launch the new strategy and "excited about the impact it will have on people drawing on care and support and working in social care over the next three years."
She added:
"This new strategy was created in recognition that the way social care is delivered in England is changing so it won't be a static strategy but will evolve based on feedback and changes in social care.

"Skills for Care believes that social care needs to adapt to these changes so that everyone has access to care and support that is focused on their unique needs and aspirations, now, and in the years to come.

"Equally, people who work in social care have to be recognised as carrying out a vital role in society. We want social care to be seen by the public as a professional and skilled career that has real value for people in our communities who draw on services, supported by our committed and skilled workforce."
Skills for Care's new three-year strategy can be viewed online.
The strategy can be downloaded in full, and Skills for Care are also encouraging people to provide their feedback, with survey responses used to inform the next stage of their strategy delivery.
Further support and training for social care
First Response Training (FRT) is a leading, national training provider.
They deliver over 7,000 courses each year in the fields of health and safety, first aid, fire safety, food hygiene, mental health, health and social care and other special focus topics.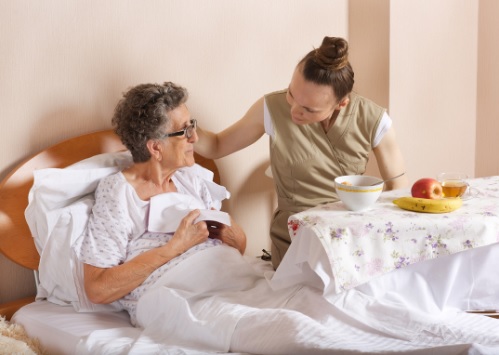 Their diverse portfolio includes training awards designed for health and social organisations, such as Infection Control and Prevention, Safeguarding Adults, Duty of Care, Equality, Diversity and Inclusion, Understanding Mental Health and many others.
First Response Training are a Skills for Care Endorsed Learning Provider for the delivery of classroom, e-learning and webinar training to the social care workforce.
As an Endorsed Provider, FRT have also recently been awarded grant funding to provide free Covid-19 Essential Training for adult social care workers, including Rapid Induction training for new starters.
A trainer from FRT explains:
"We are very proud to be a Skills for Care Endorsed Learning Provider and to work with them to provide essential training for workers in the social care sector.

"This new strategy is a really positive step in ensuring that the social care sector can continually meet every individual's care and support needs safely, compassionately and with dignity while also looking after the health and wellbeing of staff."
For more information on the training that FRT can provide, please call them today on freephone 0800 310 2300 or send an e-mail to info@firstresponsetraining.com.