Union leaders warn that care providers could face "catastrophic" staff shortages if the government refuses to scrap its deadline of 11th November for all care workers in England to be double-jabbed.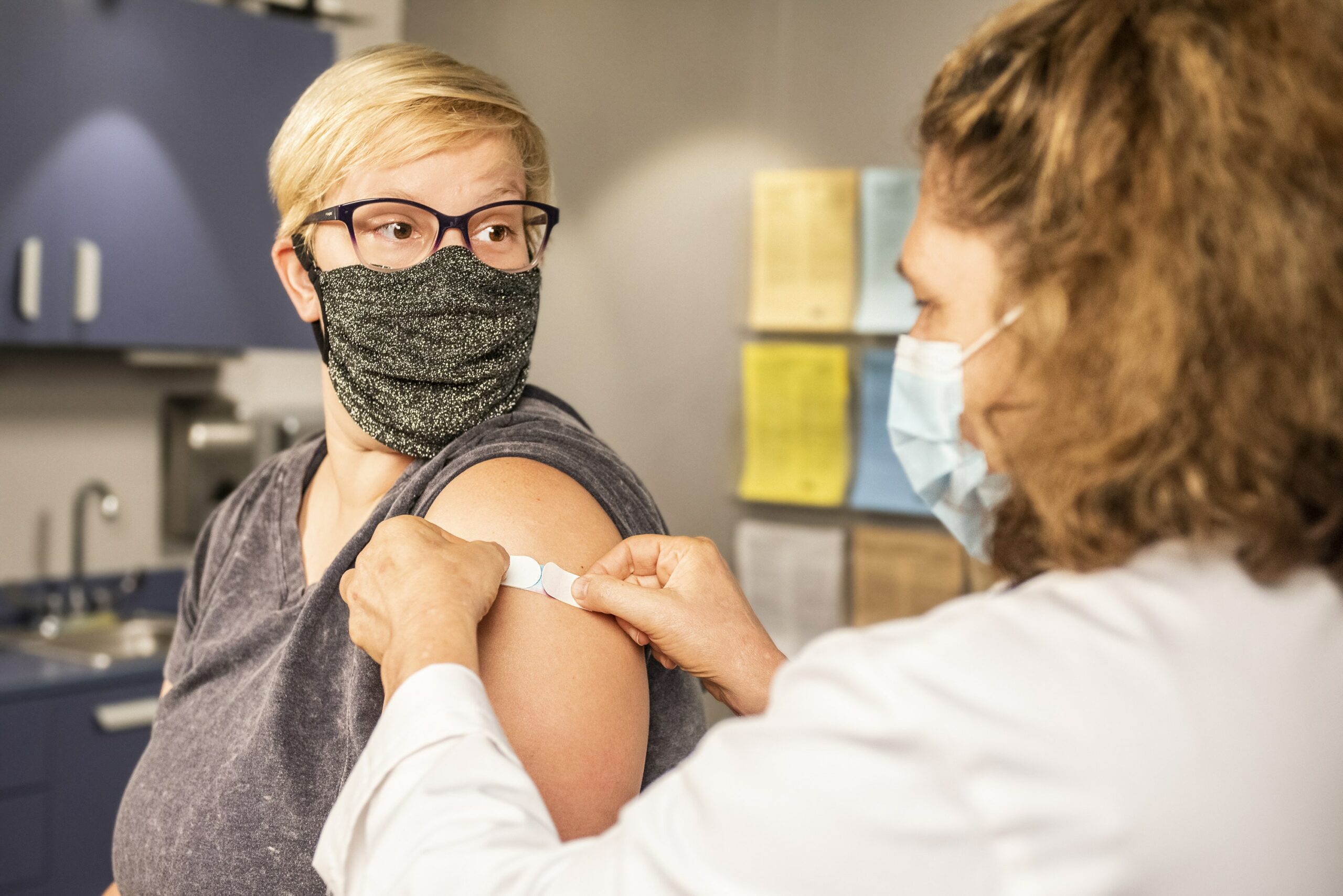 The current deadline means that any care home workers or volunteers who have not yet taken up the vaccine must receive their first dose today in order to receive their second dose on time and continue to work in the sector. There are exemptions for those with certain medical conditions.
The policy was introduced to protect people living in care homes, who are among the most vulnerable to the effects of Covid-19.
Severe staffing crisis in care sector
But Unison has estimated that up to 70,000 care home workers in England may not be fully vaccinated by the 11th November deadline.
They say that this could put many care homes at risk of closure and that care agencies are already unable to provide emergency cover, creating a "severe staffing crisis," for the sector.
Christine McAnea, General Secretary of the union, said:
"Everyone that can have the vaccine should have the vaccine, but the government has persisted with a heavy-handed approach despite warnings from care employers of the dire consequences.

"This move is damaging a sector already on its knees and undermining trust in the vaccine."
She added that, if care providers struggle to fill roles vacated by unvaccinated staff, "the level and volume of care offered will be reduced," and that the policy was "actively driving experienced staff away" from a sector already under immense pressure.
GMB national officer Rachel Harrison commented:
"Forcing vaccination of our key workers is not the way to address vaccine hesitancy.

"Care is already facing a staffing black hole of 170,000 by the end of the year. Even in a best-case scenario, we will lose tens of thousands of key workers if the jab is forced on them.

"How will care bosses deal with these huge staffing vacancies? How can they reassure people residents will receive safe care?"
Care workers feel 'demoralised'
Meanwhile, David Kelly from workplace management app Deputy said the vaccine policy had left many care workers feeling "demoralised and undervalued."
He added: "A number have explained they are not 'anti vaxxers' but have personal reasons for not wanting the vaccine, ranging from religious and cultural reasons, to health concerns."
Supporting care staff with training and guidance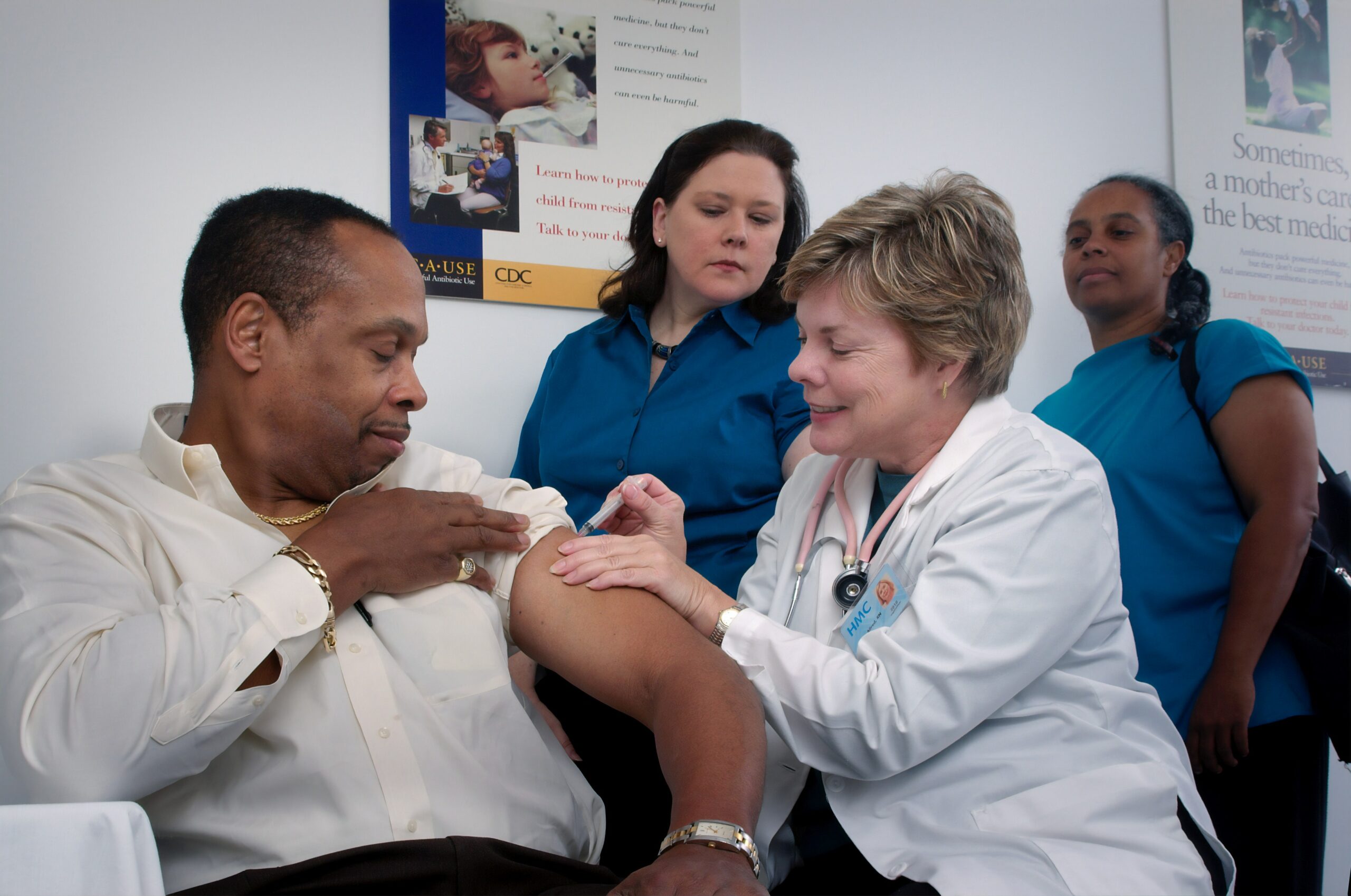 Skills for Care has grouped together vaccination guidance and advice from a number of sources to help aid employers in the care sector.
Their locality teams are also available to offer workplace support for local authorities and employers.
First Response Training (FRT) is a leading, national training provider. They deliver over 7,000 courses each year in the fields of health and safety, first aid, fire safety, food hygiene, mental health, health and social care and other special focus topics.
Their diverse portfolio includes training awards designed for health and social organisations, such as Infection Control and Prevention, Safeguarding Adults, Duty of Care, Equality, Diversity and Inclusion, Understanding Mental Health and many others.
They also offer a portfolio of e-learning training courses, including COVID-19 Infection prevention, identification and control.
A trainer from FRT explains:
"This is a difficult issue for both care workers and employers. On the one hand, it is vitally important that vulnerable care home residents are kept safe and that they can be provided with high quality, compassionate and person centred care from the right people at the right time, without being placed at risk.

"On the other hand, vaccination is a personal choice and there are many reasons why someone may choose not to take up the vaccine or may be hesitant. The best that any organisation and any worker can do is to ensure they are properly informed, from credible, reliable sources, about the virus and vaccinations and that they are up to date with all key guidance and advice."
For more information on the training that FRT can provide, please call them today on freephone 0800 310 2300 or send an e-mail to info@firstresponsetraining.com.