A school trust has been fined £80,000 after safety failings led to multiple young children being injured in an incident that risked significant "mental and emotional impact."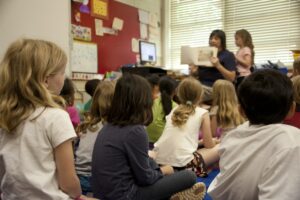 The Health and Safety Executive (HSE) decided to prosecute Thurlow Educational Trust after a classroom ceiling collapsed at Rosemead Preparatory School in London, injuring 15 year 3 pupils and their class teacher.
The children, aged between 7 and 8, and their teacher sustained upper limb fractures as well as cuts and concussion when the classroom ceiling collapsed during a morning lesson in November 2021. Several of them had to be taken to hospital for assessment and treatment.
School had stored items unsafely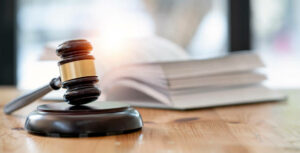 Tables and chairs that were being stored in the attic above the classroom were among the falling debris.
An HSE investigation into the incident found that these items of school furniture were being stored in an unsuitable area in the attic which was not designed to be load-bearing, and it was this that led to the ceiling collapsing onto the class below.
HSE inspectors also found that Thurlow Educational Trust had failed to undertake any structural or load-bearing capability assessments of the area being used to store the items. They had also failed to assess whether this area of the attic was appropriate to be used to store tables and chairs.
Trust failed to ensure school building safety
Appearing at Westminster Magistrates' Court, Thurlow Educational Trust pleaded guilty to breaching the Health and Safety at Work etc Act 1974. In addition to their £80,000 fine, the Trust was also ordered to pay over £7,000 in prosecution costs.
Commenting on the case, HSE Inspector Samuel Brown said:
"Schools should be a place where children can come to learn from teachers and one another without having to worry about their safety.

"Fortunately, this incident did not cause any more serious injuries, but the mental and emotional impact of such an event should not be understated.

"Employers need to take action to ensure that building stability and solidity problems are not caused through overloading areas not designed to bear weight. As proven, the failure to do so can have severe consequences."
Relevant guidance from the HSE can be found online.
Vital safety training for schools
First Response Training (FRT) is one of the UK's largest and leading national training providers.
They deliver a wide and diverse range of training for businesses and organisations across all industry sectors and throughout the UK. Their course range includes training in the fields of health and safety, first aid, fire safety, manual handling, mental health, food safety, health and social care and more.
Their health and safety training is mapped to UK standards and legislation and follows HSE guidelines. They can offer courses in Managing Health and Safety, Risk Assessment, Accident and Incident Investigation, and many more.
A trainer from FRT explains:
"It is vital that schools can protect the health, safety and welfare of their pupils as far as possible when they are on site and attending lessons.

"We can provide vital health and safety training tailored for schools and other settings and industries, to enable employers and employees to understand and effectively discharge their legal duties in regards to health and safety."
For more information on any of the training courses that FRT can provide, please call them today on freephone 0800 310 2300 or e-mail info@firstresponsetraining.com.