The government has pledged to "spend what it takes" to ensure safety as the school concrete crisis continues.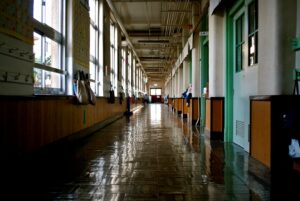 As pupils across the country prepared to head back to school this September, more than 100 were forced to either shut down fully or partially close due to the significant safety risks posed by reinforced autoclaved aerated concrete (RAAC).
Chancellor Jeremy Hunt appeared on the BBC's Sunday with Laura Kuenssberg on 3rd September, where he stated that they "must spend this money," while the Treasury confirmed that necessary repairs to schools would be paid for through unallocated funds for schools in existing departmental budgets.
What has caused the school concrete crisis?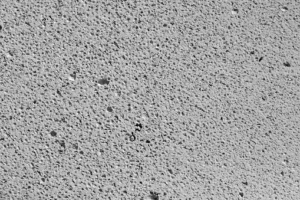 Reinforced autoclaved aerated concrete (RAAC) was widely used in floors, walls and flat roofing between the 1950s and 1990s. Lightweight and quicker to produce than standard concrete, it is also cheaper.
But its aerated form also means it is less durable, with a lifespan of around 30 years. Structurally, it is significantly different from traditional reinforced concrete, and is susceptible to structural failure if exposed to moisture, or can crumble under pressure.
Mr Hunt said that the majority of schools where RAAC has been identified were still able to operate, at least partially, and that the government was acting "very, very fast" to mitigate any risks as they are found.
It comes after there were three cases of RAAC failing this summer, prompting the Education Secretary to announce that schools must immediately close all buildings with RAAC in them.
More schools to be assessed for RAAC
Speaking to Jeremy Vine on BBC Radio 2 today, Gillian Keegan apologised for her timing, acknowledging that, coming just before the new academic year was due to start, it was "the worst time to make the decision," but that it was not one she had taken lightly and that "I 100% think it was the right decision."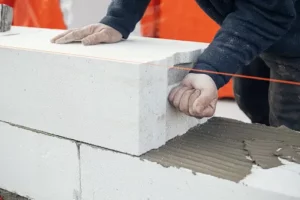 Keegan says she has an initial list of schools that have been asked to close buildings and a second list of schools that are suspected to contain RAAC and which are being surveyed within the next two weeks.
She told Jeremy Vine that historic patterns suggest that two thirds of these will come back clear, stating: "There's not very much RAAC in our school estate."
For every school that does contain RAAC, risk mitigation measures will be put in place, and each case will be treated as critical.
Keegan also said that schools were asked to respond to a survey about the presence of RAAC back in March 2020, but 5% still haven't responded, and she urged them to rectify this.
She is due to update Parliament this week of her plan to keep parents and pupils informed of the ongoing concrete crisis.
Concrete crisis 'wont lead to months of disruption' for schools
The Children's Commissioner, Rachel de Souza, said she had been "shocked" by the sudden announcement of school closures.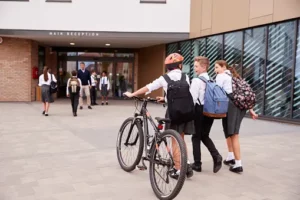 Saying that her "heart goes out to parents and children affected," she welcomed the news that the government would be funding the necessary repairs but argued: "There should have been planning in place and a really good school building programme that has addressed this over the years."
Meanwhile, the Chancellor has asserted that the concrete crisis will not lead to months of disruption for schools, pupils and their families.
Press reports have suggested that as many as 7,000 schools could be affected by crumbling RAAC. Around 15,000 were built during the period when RAAC was used.
The government has not yet published a full list of the schools that have been asked to fully or partially close, but Mr Hunt said around 100 schools were currently affected by the concrete crisis and that, "the majority of those are able to operate face-to-face," and he would not speculate on how many more could be at risk.
But Mr Hunt pledged:
"What people need to know is that however difficult it is […] we will do absolutely what it takes."
Critics hit back over concrete crisis
However, the National Education Union, which represents around 440,000 educational staff in the UK, said significant investment would be needed if long-term disruption is to be avoided in schools.
Their deputy general secretary Niamh Sweeney said the current concrete crisis was a direct result of government choices "not to invest in educational buildings" and "not to support the building of new schools."
Indeed, the crisis has become a serious political issue, with critics saying it highlights the true cost of public spending cutbacks, specifically spending on public buildings.
Labour's shadow education secretary, Bridget Phillipson, said the Chancellor's promise to spend money on repairs was "the bare bones" of what is needed.
Full extent of RAAC issues still unknown
Prime Minister Rishi Sunak has said that the government expect around 95% of the 22,000 schools in England to be unaffected by the issues.
Schools across Scotland, Wales and Northern Ireland are currently being assessed for RAAC.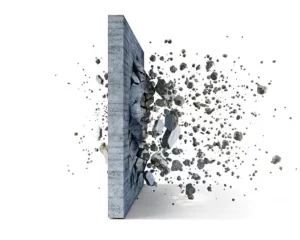 The Scottish government has identified 35 schools which contain RAAC but said that none of these posed an "immediate risk"  to pupil safety. The Welsh government said that councils and colleges have not reported any presence of RAAC in school buildings and authorities in Northern Ireland have also said that they found no schools at risk.
The Department for Education has issued new guidance for RAAC in schools.
However, experts are now warning that the concrete crisis may extend far beyond school buildings, as many types of public buildings, including hospitals and courts, were constructed using the risky material.
NHS England is currently undertaking initial assessments of hospitals and other sites which may contain RAAC, and expects to complete these by the end of this week. Housing associations are also assessing whether the material has been used in social housing across the country, while a theatre in Northampton recently closed after finding the concrete within its building.
Managing premises safely
First Response Training (FRT) is one of the UK's largest and leading national training providers.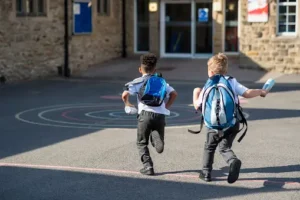 They deliver a wide and diverse range of training for businesses and organisations across all industry sectors and throughout the UK. Their course range includes training in the fields of health and safety, first aid, fire safety, manual handling, mental health, food safety, health and social care and more.
Their health and safety training is mapped to UK standards and legislation and follows HSE guidelines. They can offer courses in Managing Health and Safety, Risk Assessment, Accident and Incident Investigation, and many more.
A trainer from FRT explains:
"It is vital that schools can protect the health, safety and welfare of their pupils as far as possible when they are on site and attending lessons.

"We hope that this crisis is dealt with as swiftly as possible but ultimately extremely effectively, ensuring that safety is not compromised and that all children can go to school confident that they are in safe surrounds and are free to concentrate on learning.

"We can provide vital health and safety training tailored for schools and other settings and industries, to enable employers and employees to understand and effectively discharge their legal duties in regards to health and safety."
For more information on any of the training courses that FRT can provide, please call them today on freephone 0800 310 2300 or e-mail info@firstresponsetraining.com.