The Health and Safety Executive (HSE) has issued advice and guidance for employers to help them protect their workers during the current icy cold weather in the UK.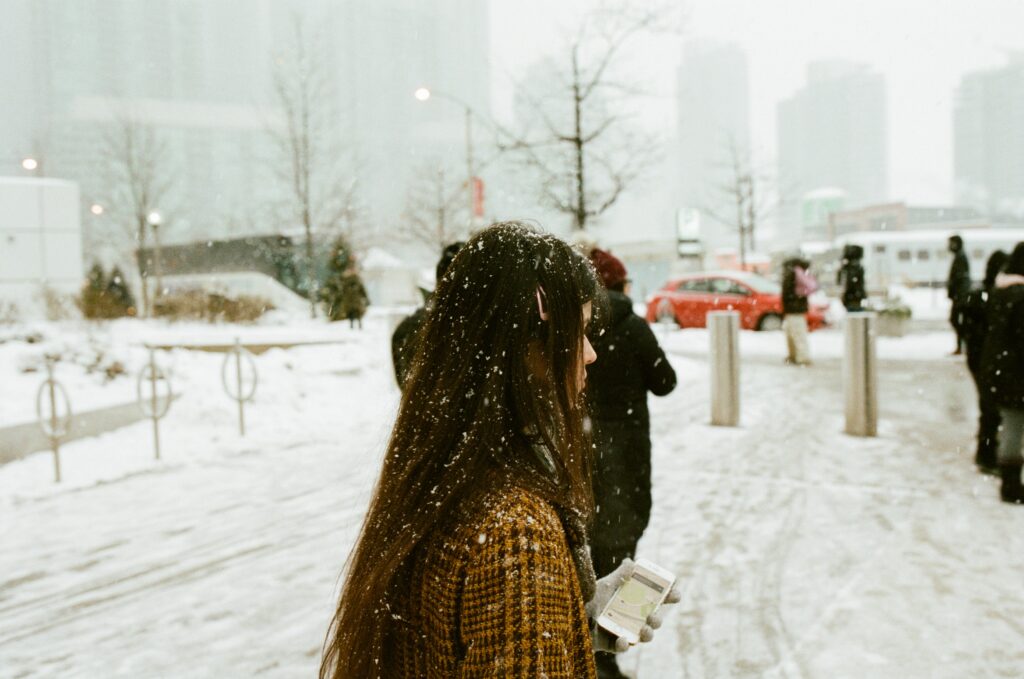 As the UK is hit with another bout of icy weather – expected to last until Friday (20th January), the UK Health Security Agency (UKHSA) has issued a Level 3 Cold Alert in response to severe winter weather.
They have urged people to stay warm, advising that homes should be kept heated to at least 18°C, and to look out for the most vulnerable, such as older people or those with existing health conditions.
As the coldest night of the year was recorded on Monday 16th January, many schools have remained closed in parts of the UK and there are warnings of frost and snow.
Is it too cold to work?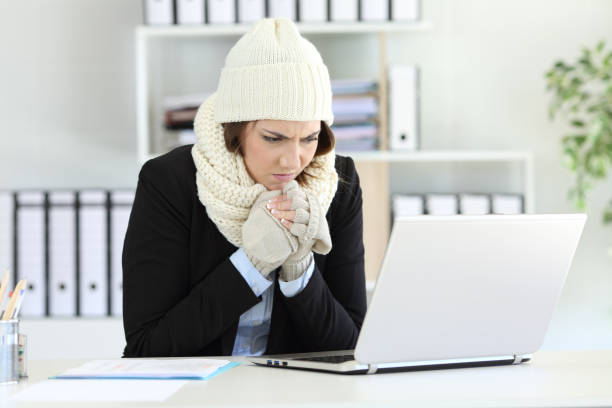 All this may have you wondering, is it, in fact, too cold to work?
The law requires employers to provide a reasonable indoor temperature for the workplace. For outdoor sites, they must provide protection from adverse weather.
The Approved Code of Practice on the Workplace (Health, Safety and Welfare) Regulations suggests that any indoor workplace should usually have a minimum temperature of at least 16°C, although this requirement drops to 13°C if much of the work involves "rigorous physical effort."
The HSE advises that all employers should determine what a reasonable temperature is in their workplace and that they must:
Assess the risk to workers;
Put any necessary controls in place. These could be temporary or seasonal;
Consult with workers and their representatives on the best ways to cope with high or low temperatures at work.
Measures to protect workers in cold weather
Britain's workplace health and safety watchdog says that, in addition to providing a comfortable workplace temperature across their site, employers should consider:
Local heating measures where a reasonable temperature cannot be maintained throughout each workroom, such as in hot or cold manufacturing processes
Rest facilities where necessary
Heating systems which do not give off dangerous or offensive levels of fume into the workplace
When people are required to work in cold temperatures, the HSE sets out some practical steps that employers can take to keep them as comfortable as possible. These include:
Providing adequate workplace heating, such as portable heaters, to ensure work areas remain warm enough when workers are present
Design processes which minimise exposure to cold areas and cold products
Implement measures to reduce draughts while still keeping adequate ventilation
Provide insulating floor coverings or special footwear when workers have to stand for long periods on cold floors
Provide appropriate protective clothing for cold environments
Employers could also limit exposure to the cold by implementing measures such as flexible working patterns or early or late starts to avoid particularly low temperatures.
They could also offer job rotation, relax formal dress codes and ensure they provide workers with enough breaks to allow them to get hot drinks or warm up in suitably heated areas.
There are also measures that workers themselves can take to keep warm and comfortable when working in the cold. The HSE advises that workers should add layers of clothing and take regular breaks to warm up.
Outdoor working and industry-specific advice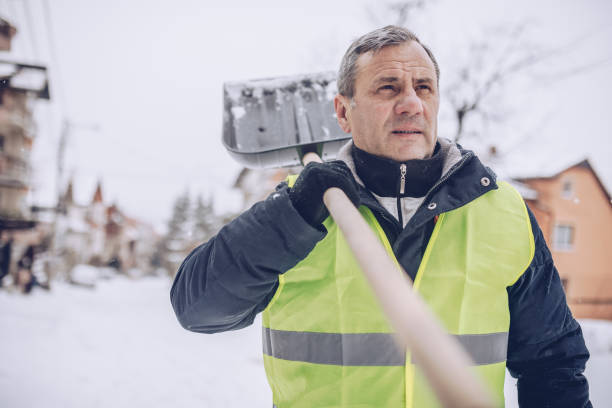 The HSE provides additional advice for employers overseeing people working in cold outdoor environments. For outdoor working, employers should:
Ensure the personal protective equipment (PPE) issued to workers is suitable
Provide mobile facilities to enable workers to warm up, and soup or hot drinks
Allow more frequent rest breaks
Ensure workers are aware of the early symptoms of cold stress, such as a cough or body aches
In extremely low temperatures, employers may even need to consider delaying outdoor work until warmer times of the year.
In addition, there are British Standards which apply to cold stress in the workplace. There are also additional guidelines, requirements and industry-specific guidance for those who work with chilled and frozen food products.
Health and safety training and support for the workplace
First Response Training (FRT) is one of the UK's largest and leading national training providers.
They deliver a wide and diverse range of training for businesses and organisations across all industry sectors and throughout the UK. Their course range includes training in the fields of health and safety, first aid, fire safety, manual handling, mental health, food safety, health and social care and more.
Their health and safety training is mapped to UK standards and legislation and follows HSE guidelines.
Based on a common sense, proportionate approach to workplace safety, training helps learners to understand the true benefits of creating a health and safe environment at work.
A trainer from FRT explains:
"We believe in creating safer working environments with people who care, and know that when workers feel safe, valued and protected, they are likely to be happier and more productive at work.

"Companies with a strong health and safety ethos can not only reduce workplace accidents and downtime, but also see better staff retention rates and increased employee satisfaction in the future.

"Health and safety training can help employers understand their responsibility to assess risks to workers, consult with workers on control measures to reduce those risks, and implement those measures. This applies to measures to maintain a comfortable, safe temperature for all workers as well as many other health and safety factors."
For more information on any of the training courses that FRT can provide, please call them today on freephone 0800 310 2300 or e-mail info@firstresponsetraining.com.