Survivors of online abuse are joining together to call on the government to tackle violence against women and girls through the Online Safety Bill.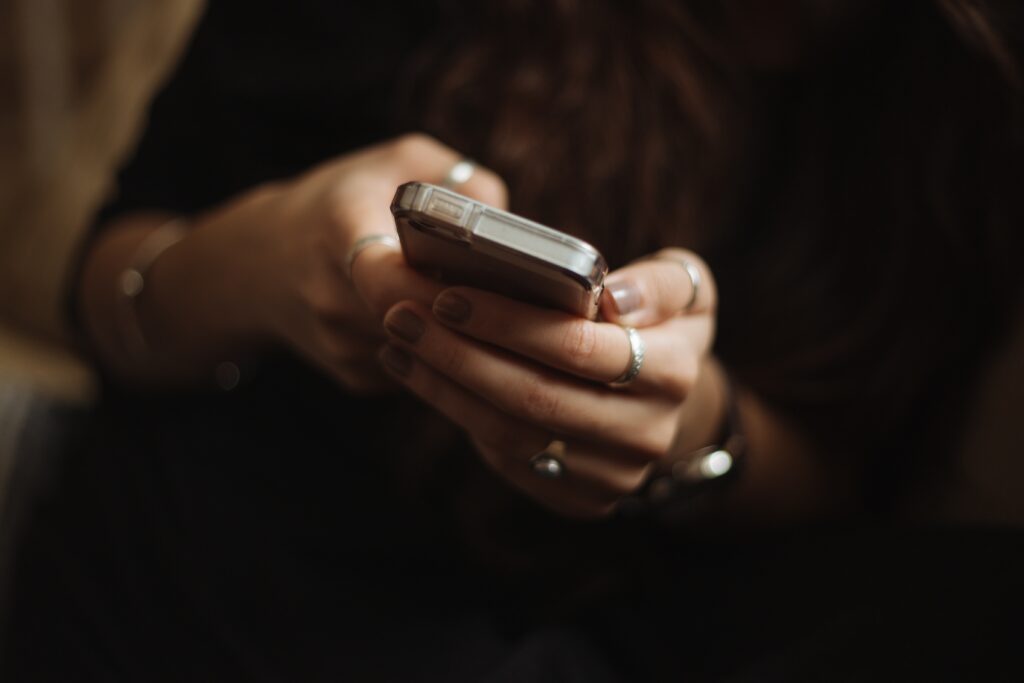 A group of women, many of them public figures, who have experienced child sexual abuse, gendered violence and online misogyny have signed an open letter urging Prime Minister Rishi Sunak to strengthen the Online Safety Bill to better protect women and girls from harmful content.
The survivors of online abuse say it is a "pervasive and growing threat" in the UK and they want the government to be tougher when dealing with social media firms who are hosting misogynistic hate and enabling gendered abuse on their platforms.
They say that technology firms have "ignored and overlooked" their experiences online.
It comes as the flagship legislation for online safety is being debated in the House of Lords. Currently there is no mention of violence against women and girls in its 260 pages.
Online abuse survivors call for VAWG Code of Practice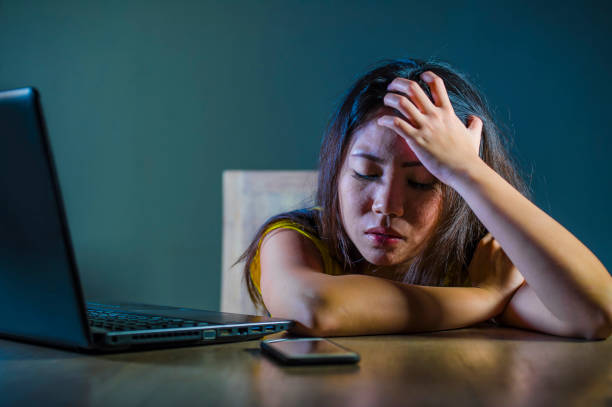 The group want the Prime Minister to support an amendment to the Bill that would force tech companies to take proactive steps to tackle violence against women and girls (VAWG) and ensure that they are addressing the specific risks faced by women and girls on their sites.
The letter was drafted by survivors of grooming, harassment and intimate image abuse and signatories include former Love Island star, Refuge Ambassador and host of 'Girls Know Nothing' podcast, Sharon Gaffka as well as broadcaster and NSPCC Ambassador for Childhood, Charlie Webster. Natasha Devon MBE, a Glitch Charity Ambassador, writer, presenter and activist, has also signed her support for the letter.
They want the Online Safety Bill to include a mandatory VAWG Code of Practice that would mean tech companies have a legal duty to fight any instances of violence against women and girls on their platforms.
In its current guise, the Bill will criminalise offences such as cyberstalking and the sharing of intimate images without consent, but critics say these measures do not go far enough and will do little to curb the daily online abuse faced by women and girls.
There is also an argument to be made that the long-awaited legislation has been weakened as it has passed through the House of Commons and into the House of Lords.
Previous versions of the Bill included a requirement for tech companies to remove content that is "legal but harmful," such as misogynistic views. But this was scrapped last year and replaced with a requirement for sites to provide adult users with tools to hide content that they don't want to see.
Despite the Bill's current failure to directly address VAWG, Prime Minister Rishi Sunak has previously described sexual violence against women and girls as "a national emergency."
In the letter, the group identifies several types of common online violence against women and girls, including:
Online grooming
Child sexual abuse and exploitation
Intimate image abuse
Blackmail
Unsolicited intimate images from men
Misogynistic abuse
Threats of physical violence, including rape
They say: "VAWG online is a pervasive and growing threat that impacts too many women and girls across the UK."
Social media central to online abuse against women and girls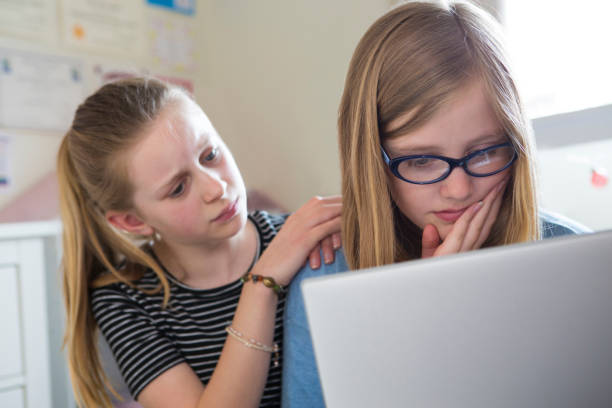 Social media plays a key role in the dissemination of abuse against women and girls.
Controversial figures like Andrew Tate have grown in prominence on social media sites, largely due to aggressive algorithms which help his content to go viral. Tate and others like him are linked to increased levels of gendered abuse and misogyny across social media platforms.
Research carried out by the NSPCC found that a huge majority (80%) of online grooming crimes are committed against girls.
They also found that there was overwhelming public support for the government to address violence against women and girls, with 4 in 5 (79%) of those polled agreeing that VAWG should be addressed in the Online Safety Bill.
In their letter, survivors of online abuse said they were "fighting for an online world which is safer for women and girls, now and in the future."
They added:
"Tackling the abuse and harm women and girls experience online must be a top priority if we are going to stop the abuse and harm that we have experienced from happening to others. A (VAWG) Code of Practice will guide online services in how to tackle VAWG online, ensuring the prevention of harm is built into platforms.

"We urge you to take this opportunity to show girls and women that they can be themselves online – and that they deserve to do this free from violence and online abuse."
Not tackling VAWG a 'missed opportunity'
Former Culture Secretary Baroness Nicky Morgan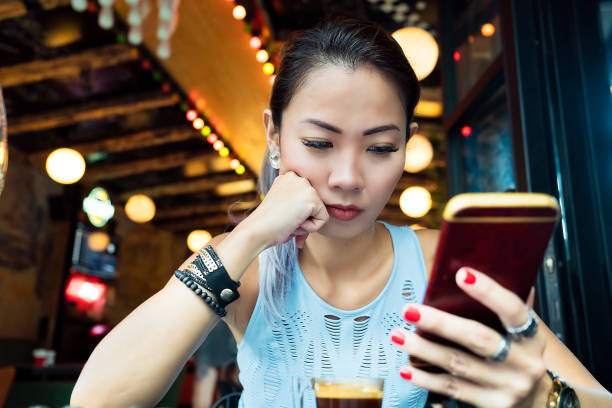 has laid out an amendment to the Online Safety Bill which calls for the regulator Ofcom to enforce a VAWG Code of Practice, with tech firms to face fines if they do not follow it.
This amendment has been backed by organisations such as the NSPCC, Refuge, Glitch, End Violence Against Women, 5 Rights, Carnegie UK, Suzy Lamplugh Trust and Professors Lorna Woods and Clare McGlynn. It has also drawn support from Baroness Beeban Kidron, Labour's Lord Knight and the Lord Bishop of Gloucester.
The proposed amendment is due to be debated by peers in the coming weeks.
The senior Tory peer said that the way in which online platforms are constructed needs to be examined to ensure that women and girls are considered from the outset.
She explained:
"It's about thinking, how do the way algorithms work to disadvantage women and girls? How is hateful content allowed to just proliferate online?

"Not having this amendment will be a huge missed opportunity. I think the bill in its current form would massively let down women and girls and wouldn't offer the protection that could be available if we don't get this code of practice legislated."
Tackling online abuse will help 'countless women'
Anna Edmundson, Head of Policy at the NSPCC, said:
"Gendered violence, misogynistic hate and sexual harassment and abuse have become normalised for women and girls on social media, and they are saying enough is enough.

"There is no way of tackling violence against women and girls without addressing how online services are being used as a platform to target girls for harassment and abuse and to radicalise boys with sexist ideology. The government has signalled their intention to put violence against women and girls on an equal footing with terrorism and child abuse offline, but, right now, its response online falls woefully short.

"Today the Prime Minister can change that and indicate he stands with women and girls across the UK by committing to a mandatory Code of Conduct on Violence Against Women and Girls in the Online Safety Bill."
Meanwhile, Jess Eagelton, Policy and Public Affairs Manager at Refuge, said that "[…] adding a VAWG Code into the Online Safety Bill is a simple step but one that has the power to improve the lives of countless women and girls."
Safeguarding training and development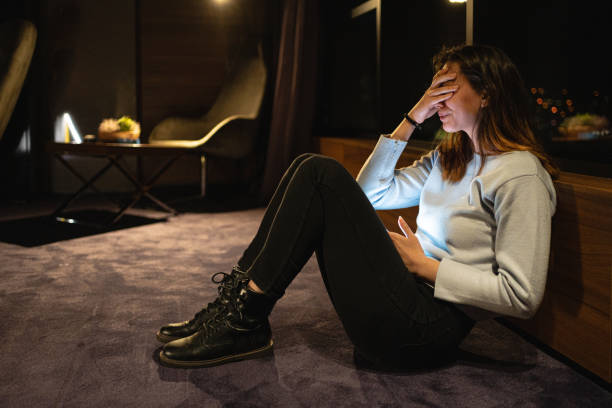 First Response Training (FRT) is a leading national training provider delivering courses in subjects such as health and safety, first aid, fire safety, manual handling, food hygiene, mental health, health and social care, safeguarding and more.
They work with a large number of early years, schools and childcare providers, as well as colleges, youth groups and children's services. Their courses include Safeguarding Children.
A trainer from FRT says:
"Far too many women and girls experience horrific violence, abuse and hatred online. For girls who are groomed, this online violence can easily spill over into offline abuse.

"Safeguarding children means protecting them off and online. It's so important that we are mindful of the harms they could be exposed to online and that there are mechanisms in place to protect them, and to offer them help and support when they need it most.

"It's vital that anyone who works with children and young people is aware of their responsibility for safeguarding children and that they can recognise the signs that indicate a child may be experiencing abuse, and know the correct action to take in response."
For more information on the training that FRT can provide, please call them today on freephone 0800 310 2300 or send an e-mail to info@firstresponsetraining.com.