The Care Quality Commission (CQC) has reported an improvement in the state of oral health care in care homes in England.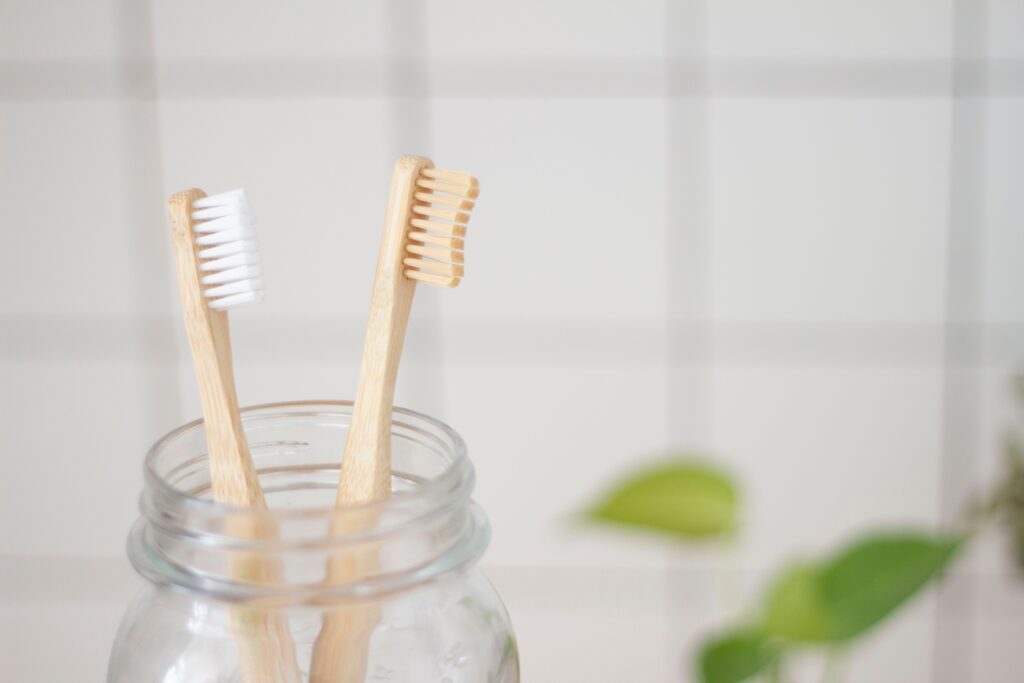 The health and social care watchdog has published a follow-up to their first review of oral health in care homes, carried out in 2019, which reveals that a number of recommendations have been acted on and that there is an improved understanding of the importance of oral health.
The CQC explains that oral health "not only enhances people's quality of life, but it is vital to making sure they can eat, drink, take medication and stay healthy."
Greater awareness of oral health care guidelines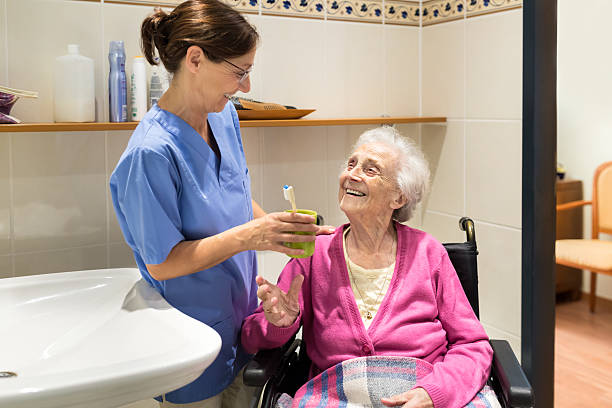 In the 2019 Smiling matters review, CQC found that care homes were often failing to provide people with the oral health care they needed to remain pain-free and retain their dignity.
The follow-up review, carried out in 2022 and published last month (March 2023), found:
Care homes have a greater awareness of the NICE oral health guideline, with 91% now being aware of the guidance compared to just 61% in 2019.
Almost two thirds of care plans (60%) now fully covered oral health needs, compared to just over 1 in 4 (27%) in 2019. The regulator says, however, that the sector needs to do more work to ensure that all care plans fully cover oral health.
The majority of care home providers (60%) now reported providing specific training in oral health. In 2019, only 30% of providers said this. This still means that 4 in 10 care home workers may not receive training in oral health, however, and this needs to improve.
Access to professional oral health care still an issue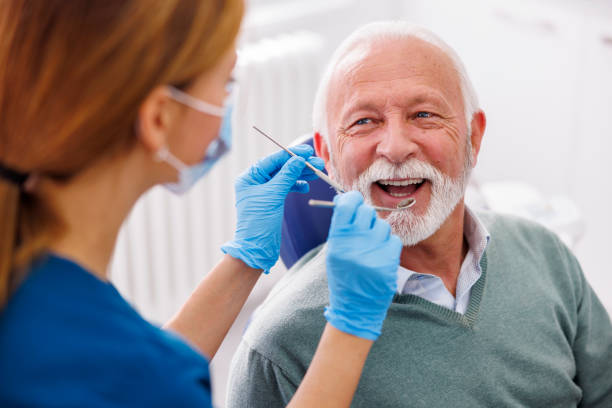 Care home residents lacking vital care from dental practitioners remains an issue. CQC inspectors found that residents did not always receive professional care at the right time and in the right place. Many care home providers reported that there were not enough dentists available who were wiling and able to visit care homes and provide dental care for people who were less mobile.
In fact, 1 in 4 (25%) care home providers said that people using their care services could 'never' access NHS dental care. In 2019, this figure was just 6%, showing a significant decline in availability.
The CQC has made a number of further recommendations to ensure that oral health in care homes continues to improve. These include:
People should receive an oral health assessment on admission to a care home
People should be made aware of how much dental treatment should cost and who is exempt and entitled to free treatment on the NHS
Commissioners should promote cross-sector integration between care home and dental professionals
Commissioners should use funding to improve oral health in care homes – this could be through local initiatives like peer-to-peer support schemes or increasing dental access and training.
One potential solution to the lack of availability of dental care for care home residents could be the use of alternative dental services, such as Forest Hills dental implants, that may not require frequent check-ups or maintenance. Dental implants can provide a long-term solution to missing teeth and may be a viable option for those who have difficulty accessing traditional dental care. However, care home providers and commissioners must work together to ensure that residents are informed about all available options and receive the best possible care to maintain their oral health. By taking a proactive approach and implementing strategies to improve oral health in care homes, we can ensure that residents receive the care and support they need to lead healthy and fulfilling lives.
Every care home resident must have oral health needs met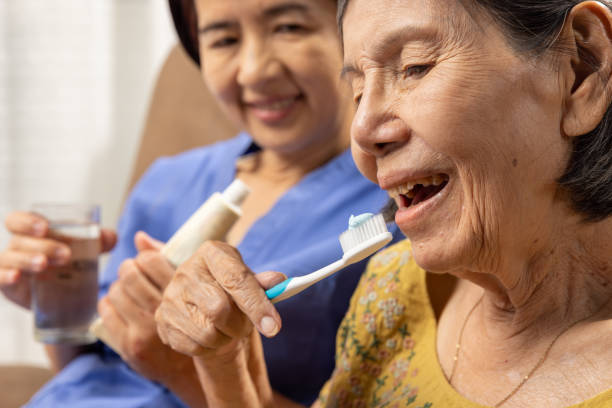 The Director of Adult Social Care at the CQC, Mary Cridge, said the initial 2019 review "set out to discover how well care home and dental providers were implementing the NICE guideline on oral health," and that inspectors found "staff awareness of the guideline recommendations was low, and not everyone was supported to keep their teeth or dentures clean."
Commenting on the findings contained in the progress report, she added:
"While I am pleased to see that many of our recommendations from 2019 have been taken on board, and providers are more aware of how important oral health is to keeping people healthy, we recognise that there is still room for improvement.

"In particular, it is imperative that more is done to ensure people have access to vital care from dentists and that oral and dental health is included in all care plans.

"We have made further recommendations for both adult social care providers and staff, as well as dental providers, so every resident of every care home have their oral health needs met."
Training solutions for care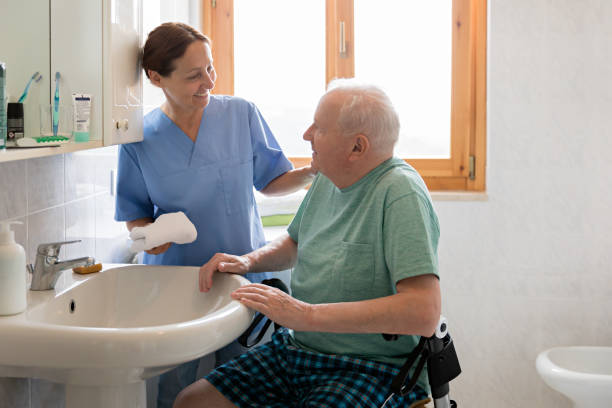 First Response Training (FRT) is a leading, national training provider. They deliver over 7,000 courses each year in the fields of health and safety, first aid, fire safety, food safety, mental health, health and social care and other special focus topics.
Their diverse portfolio includes training awards designed for care workers, such as Oral Health, Infection Control and Prevention, Safeguarding Adults, Duty of Care, Equality, Diversity and Inclusion, Person Centred Care and Support and many others.
Their course portfolio spans Care Certificate standards, mandatory training awards, clinical skills, special focus courses and training for supervisors and managers.
A Trainer at FRT, says:
"Oral health is key to the emotional and physical wellbeing of individuals who access care and receiving proper oral health care and support can contribute to them feeling that they are receiving compassionate, dignified, respectful and person centred care."
For more information on the training provided by FRT, please call them on freephone 0800 310 2300 or send an e-mail to info@firstresponsetraining.com.