A group of MPs has called for a government-led strategy to engage boys in relationship and sex education, improve safeguarding and tackle sexual harassment of girls.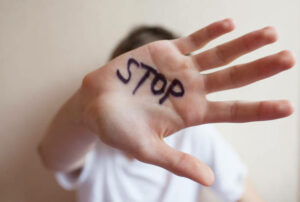 The Women and Equalities Committee have published a report in which they describe sexual harassment of girls as "a scourge" in England's schools and claim that it is a "widespread" issue.
They want training for all teachers to empower them to have conversations with boys and young men about issues such as sexual harassment and gender-based violence.
The Committee has also called for relationships, sex and health education (RSHE) to be compulsory up to the age of 18 in sixth forms and colleges. They say that without inclusion of the subject on the curriculum to this stage, young people enter the adult world "undersupported and less equipped to navigate potentially harmful and dangerous situations."
Schools must acknowledge sexual harassment of girls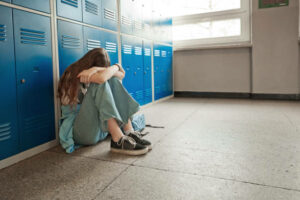 In September 2020, the provision of relationships education in primary schools and RSHE in secondary schools was made compulsory, but this latest report says that the Covid-19 pandemic has led to delays in implementation and that delivery of the subjects was patchy across the education sector.
MPs warn that some schools are failing to promote gender equality or to even acknowledge the issue of violence against women and girls. Many schools also lacked the time and funding to deliver RSHE effectively.
The RSHE curriculum is currently being reviewed, and the Women and Equalities Committee want this work to include developing a strategy for engaging with boys and young men in a way that challenges prevailing gender norms and traditional ideas of masculinity as well as harmful attitudes towards their female peers.
They said the current RSHE curriculum is "less applicable and engaging for boys."
Sexual violence in schools was highlighted as a major problem three years ago when the website Everyone's Invited was established and attracted tens of thousands of testimonies from girls and young women recounting incidents of sexual violence, harassment and peer-on-peer abuse in schools.
Education a 'powerful tool' against sexual harassment
In their report, MPs said sexual harassment and sexual violence "continue to be a scourge on our schools" and that many girls and women were left feeling "powerless."
They continued:
"The issues are longstanding and warnings have been frequent. It is saddening that it took the public testimonies of thousands of school-aged children for Ofsted and the schools they inspect to acknowledge the seriousness of the problem."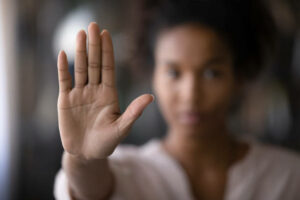 Responding to reports that universities in England ask victims of sexual harassment to sign non-disclosure agreements, the report said these institutions "need to improve their whistleblowing policies to end the culture of silence regarding sexual abuse and violence in higher education institutions."
Caroline Nokes, who chairs the Committee, commented:
"For far too long too many people in positions of authority have failed to notice the problem of sexual harassment in schools, of girls and female staff. It has taken the testimonies of students to prompt an official response.

"It is incumbent on school leaders, inspectors and the government not to let them down. Whilst there have been some positive steps since the Everyone's Invited movement exposed how widespread the problem is, there is clearly more to do to improve safeguarding and education.

"Education is a powerful tool in combatting harmful attitudes towards women and girls and preventing violence. It is crucial that mandatory RSHE continues past secondary school. We also need a specific focus on engaging boys and young men in RHSE and we expect the government to consider this in its ongoing RSHE review."
In response, a spokesperson for the government said:
"All women and girls deserve a safe environment, and we expect schools, colleges and universities to take immediate action against sexual misconduct or harassment.

"We are developing further guidance for schools to support educators in teaching about this issue and engage boys and young men about misogyny and sexual violence in education."
Safeguarding training a vital part of keeping girls safe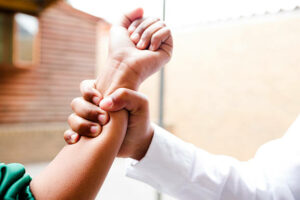 First Response Training (FRT) is a leading national training provider delivering courses in subjects such as health and safety, first aid, fire safety, manual handling, food hygiene, mental health, health and social care, safeguarding and more.
They work with a large number of early years, schools and childcare providers, as well as colleges, youth groups and children's services. Their courses include Safeguarding Children.
A trainer from FRT says:
"Sexual harassment, abuse and violence can devastate the lives of young women and girls when they are just starting out. It's vital that this issue is tackled within education and wider society and that girls are afforded the protection they deserve.

"It's vital that anyone who works with children and young people is aware of their responsibility for safeguarding children and that they can recognise the signs that indicate a child may be experiencing abuse, and know the correct action to take in response."
For more information on the training that FRT can provide, please call them today on freephone 0800 310 2300 or send an e-mail to info@firstresponsetraining.com.