The latest campaign from Skills for Care is aimed at supporting and diversifying social care recruitment.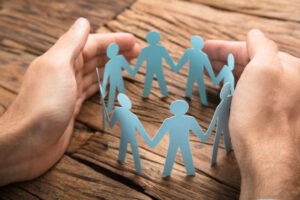 The workforce development charity wants to support employers in the adult social care sector to #RecruitRight with their latest campaign, after data they published in July revealed that vacancy rates across the sector remain high.
Skills for Care's annual Size and structure of the adult social care sector and workforce report showed that vacancies in the sector have actually fallen by around 11,000 since the previous year, but still remain high at 9.9%, or around 152,000 unfilled posts on any given day.
The #RecruitRight campaign addresses the fact that employers are still grappling with the "key challenge" of social care recruitment and retention.
Push to diversify social care recruitment
Skills for Care are providing information and resources about how to diversify social care recruitment approaches as part of the campaign.
Running throughout September across Skills for Care's website, social media and other communication channels, the #RecruitRight campaign will also include information about how to use values-based recruitment and how to ensure that all social care recruitment is conducted safely, fairly and ethically, including international recruitment.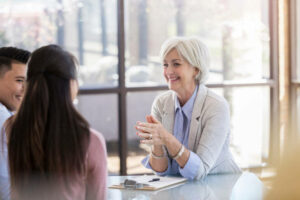 Recruiters in social care can read blogs and real-life insights from recruitment experts and social care organisations who have managed to establish an effective staff recruitment and retention strategy.
Neil Eastwood, the founder of Care Friends and author of 'Saving Social Care' is also joining in with the campaign by participating in a live episode of Skills for Care's podcast, 'The care exchange', on 28th September.
Skills for Care says that social care recruitment needs to focus on attracting more younger people and more men into the sector.
On their website they explain:
"We need to attract younger people into long-term careers in care to ensure we have the right people in the right roles to meet the future care needs of our communities.

"It's important to attract more men into social care roles at all levels to ensure our care workforce represents the people it supports, and to make sure the social care sector is supported and recognised as a rewarding career option for all."
The #RecruitRight campaign includes advice and information about how to attract people from different demographics, with social care recruiters advised that they need to "actively seek out people from a diverse range of groups."
Resources available include guidance on employing younger workers, which covers best practice and legal expectation when employing people aged 16 and 17, who can be developed to become loyal and long-lasting members of a care team.
Skills for Care also offers a safe and fair recruitment guide and a values-based recruitment toolkit, as well as guidance about widening your talent pool.
Social care recruitment remains a 'key challenge'
The Deputy CEO of Skills for Care, Tristram Gardner, explains:
"While it's positive that our latest data shows vacancy rates have fallen, we know from our discussions with employers that recruitment and retention remains a key challenge.

"It's vital that we're able to find and keep the right people to work in social care. Our campaign aims to support social care employers in taking different approaches to recruitment and utilising resources that can support them.

"Our data also shows that there's been a notable increase in the number of people recruited from abroad into direct are roles. While international recruitment can be one solution to recruitment challenges, it's vital that this is done in an ethical way. This campaign will highlight the support available for employers when recruiting internationally to ensure this is the case."
Find out more about the social care recruitment campaign and how you can get involved at Skills for Care's website.
You can also follow the campaign on social media and join in the conversation using the hashtag #RecruitRight.
Meanwhile, social care employers can sign up for the live podcast online.
Quality training can boost recruitment and retention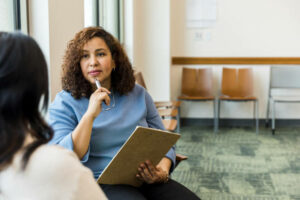 First Response Training (FRT) is a leading, national training provider.
They deliver over 7,000 courses each year in the fields of health and safety, first aid, fire safety, food safety, mental health, health and social care and other special focus topics.
Their diverse portfolio includes training awards designed for care workers, such as Infection Control and Prevention, Safeguarding Adults, Duty of Care, Equality, Diversity and Inclusion, Person Centred Care and Support and many others.
Their course portfolio spans Care Certificate standards, mandatory training awards, clinical skills, special focus courses and higher level training for supervisors and managers.
A Trainer at FRT, says:
"Any social care recruitment activity needs to be focused on recruiting the right people who can provide compassionate, person centred and dignified care for those who need it.

"That's why campaigns such as this one from Skills for Care are so important – more and more people have high level or complex needs and require care and support, and so we need to recruit more and more people to deliver this, safely and effectively.

"The advice, guidance and best practice stories shared by this campaign can help employers in the sector recruit the best people, and training and developing these people can help to boost their skills, make them feel valued, confident and competent and improve staff retention rates."
For more information on the training provided by FRT, please call them on freephone 0800 310 2300 or send an e-mail to info@firstresponsetraining.com.