The government has published new guidance frameworks to drive digital transformation across the social care sector.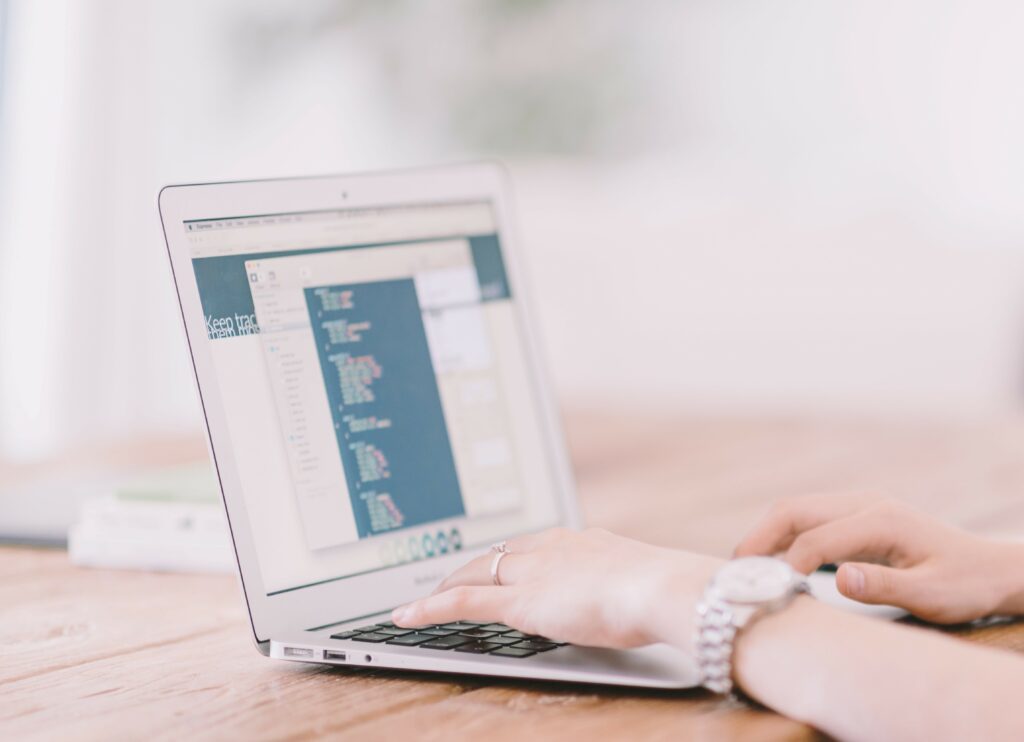 The 'What Good Looks Like' and Digital Skills Frameworks were published by the Department of Health and Social Care on 17th May 2023 to support social care staff, providers and UK local authorities to modernise and improve the quality of care by developing digital skills.
The government says the guidance will help social care employers to equip their staff with the right skills to use new technologies, such as the digital care record, to enhance patient care and develop their careers. It is designed to set the standard for digital transformation of adult social care in providing quality care.
Meanwhile, it is hoped that people at home and living in care settings will be better supported, through the use of new technologies, to reduce hospital admissions.
Digitising social care forms part of the government's recently published plan to reform care, Next Steps to Put People at the Heart of Care. It has been described by Skills for Care as "an investment with the potential to pay huge dividends to adult social care and the people who draw on it."
Digital transformation guidance for providers and local authorities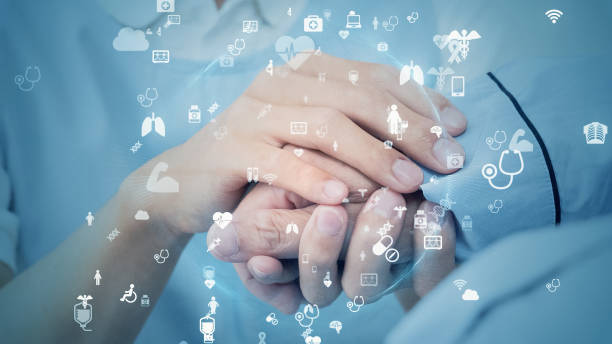 The What Good Looks Like (WGLL) framework provides guidance for local authorities and care providers "of all sizes and types of service."
It has been developed for those who have a responsibility for digital transformation in local areas in England. This may include digital leads, directors of adult social care services, commissioners and service managers.
Described as an "aspirational framework", it has been designed with support from the Local Government Association (LGA) and the Association of Directors of Adult Social Services (ADASS). It aims to ensure the right technology is harnessed to benefit local people.
It will support settings as they make the transition to using digital technology, such as virtual 24/7 monitoring centres to provide quick support or new artificial intelligence (AI) monitoring technology which tracks the movements of people receiving care to reduce falls.
Guidance builds on the NHS England What Good Looks Like framework, which is structured around 7 success measures for digital working in adult social care services. These are:
Well-led
Ensure smart foundations
Safe practice
Support workforce
Empower people
Improve care
Healthy populations
These measures represent success under the 3 main goals for digital transformation in social care, which are: transform, digitise and connect.
Developing digital skills in the care workforce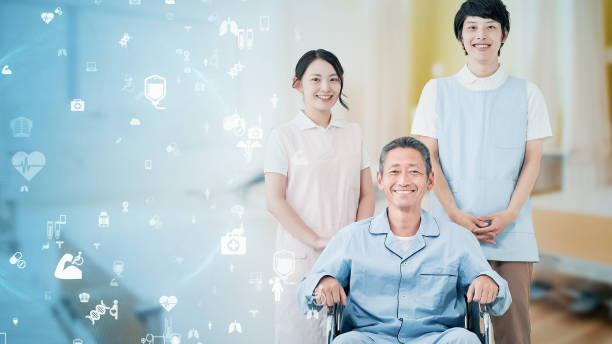 The Digital Skills Framework provides a structure in which new skills can be developed. A free resource, it defines seven key areas of effective digital working and can be used to help social care employers plan staff training or for social care workers for their own personal development.
It can be used by:
People working in adult social care who want to develop their skills
Social care employers who need to identify training opportunities for their staff
Social care managers, business support professionals and similar roles, who are
implementing digital technologies in their organisations
Local authority and Integrated Care System (ICS) leads, to help with supporting
care providers and adult social care professionals in their local areas
Learning providers and learning and development managers, to support the
development of training and learning opportunities.
Its seven key themes are:
Using technology to support person centred care
Technical skills for using technology
Communicating through technology
Using and managing data
Being safe and secure online
Ethical use of technology
Digital learning, development and wellbeing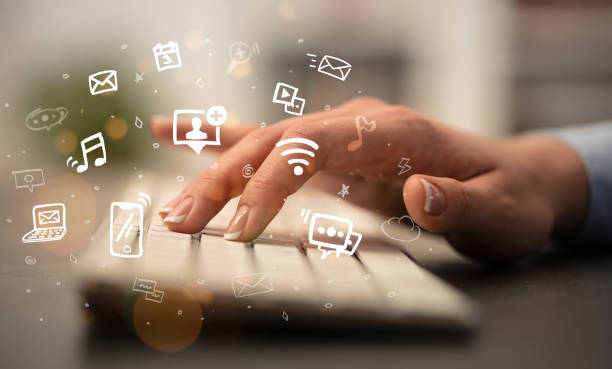 The framework is designed to ensure that adult social care staff have the right skills to use innovative new technologies effectively in order to enhance care.
An example of this would be systems that allow social care professionals to assess a residents' information from their GP records through a digital social care record, to support their care from hospital to home and ensure they are receiving relevant, suitable support.
Workers in the sector will also be given training on how to use technology such as virtual care centres. These enable people receiving support to access a care worker virtually for help and reassurance 24/7. They are designed to provide recipients of care with more autonomy and independence in their own homes as they reduce the need for reoccurring or overnight checks.
Digital transformation 'an essential journey' for care
Minister for Care Helen Whately said:
"Technology embedded into care and support can be transformative both for people who need care and staff in the sector.

"Innovative technology in care settings improves care and can increase the time that care workers spend with the people they care for.

"The guidance and standards published today will give social care staff the support they need to improve their digital capabilities."
Meanwhile, the System Chief Information Officer at NHS England, Sonia Patel, said publication of the frameworks was "a significant step in ensuring our digital 'north star' is clear in all health and care settings, helping reduce health inequalities in every community in England."
She added:
"We've worked closely with social care colleagues to provide the What Good Looks Like guidance for adult social care, building on the framework we've already published for integrated care systems and providers which we'll be updating later this year."
Following publication of the guidance frameworks, the Director of Digital Transformation at Skills for Care, Nina Blackett commented:
"Digitising social care is an essential journey that will help the 1.5 million people working in the sector to improve the lives of the millions of people who draw on care and support.

"The new Digital Skills Framework – which we have worked with government and the social care sector to shape – will provide a structure for developing vital new skills. This will benefit employers and people working in care alike, creating a more highly-skilled workforce and opportunities for career development – and it will benefit those who draw on care by ensuring they're supported by digitally-skilled and digitally-confident people.

"The Framework has two levels: skills for all staff, and skills for current and future leaders. This is important because we believe that developing confident and skilled digital leaders is key to ensuring that everyone working in care can develop the digital skills they need.

"We don't underestimate the capacity challenges that care providers are facing – so we'll continue to work with our partners to make the development of digital skills as easy as possible for employers and their staff. It's an investment with the potential to pay huge dividends to adult social care and the people who draw on it."
Training and development for social care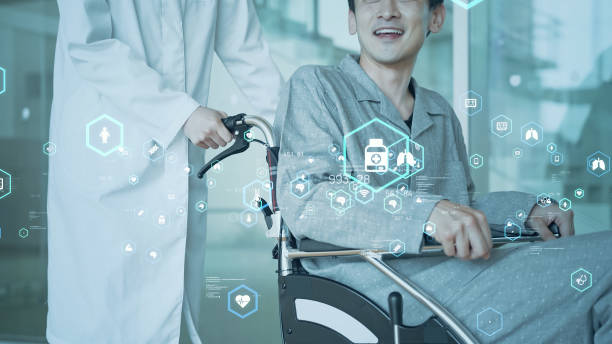 First Response Training (FRT) is a leading, national training provider.
They deliver over 7,000 courses each year in the fields of health and safety, first aid, fire safety, food safety, mental health, health and social care and other special focus topics.
Their diverse portfolio includes training awards designed for care workers, such as Infection Control and Prevention, Safeguarding Adults, Duty of Care, Equality, Diversity and Inclusion, Person Centred Care and Support and many others.
Their course portfolio spans Care Certificate standards, mandatory training awards, clinical skills, special focus courses and training for supervisors and managers.
A Trainer at FRT, says:
"Digitising social care has long been on the agenda to ensure that those who receive care and support services can benefit from innovative new technologies.

"It's therefore great to see that a roadmap has been laid out for providers, employers, workers and commissioners in social care to help them ensure that everyone has the required skills to adopt digital processes in the safest, most effective and person-centred way for all involved, leading to improved outcomes for those who access care and support."
For more information on the training provided by FRT, please call them on freephone 0800 310 2300 or send an e-mail to info@firstresponsetraining.com.