Pancake Day is all about fun, indulgence and exciting flavours. Lemon and sugar, strawberries and Nutella, perhaps even maple syrup and bacon? Whatever your topping of choice, ensure that safety is a key ingredient in your delicious creations this Pancake Day…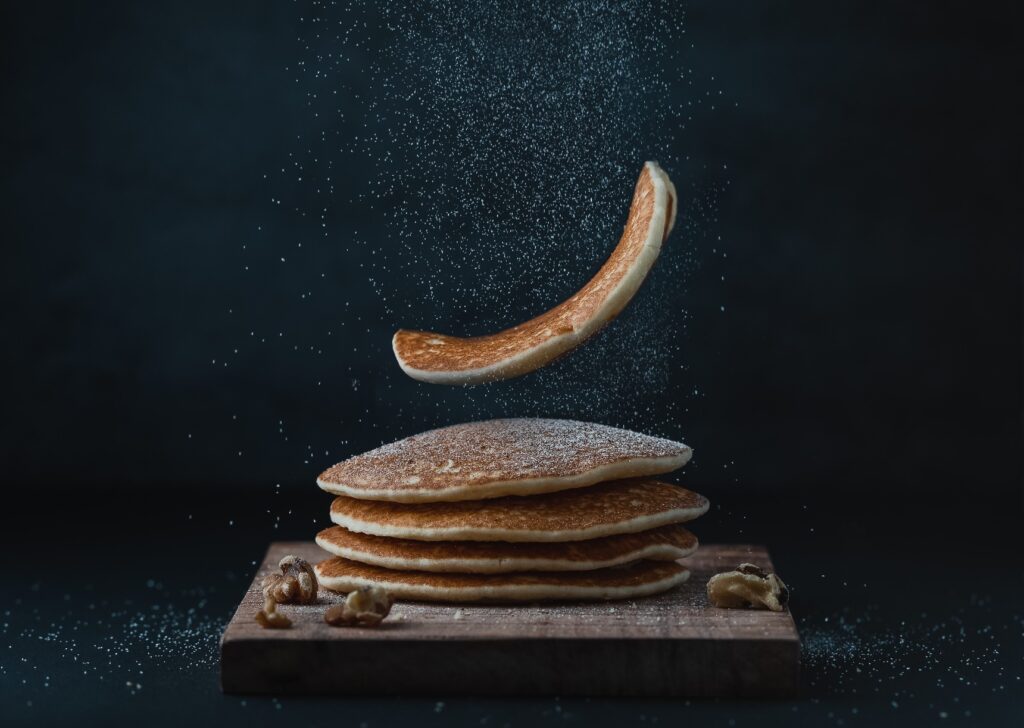 Fire safety warnings for Pancake Day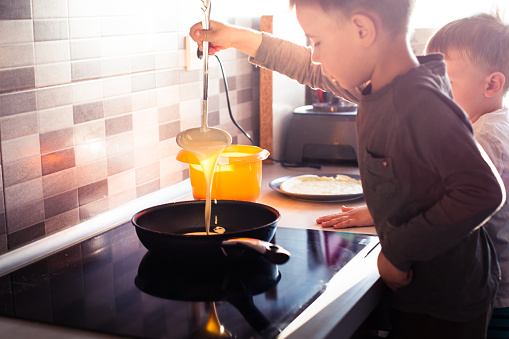 Local fire and rescue services across the country are issuing important fire safety advice ahead of Shrove Tuesday, also known as Pancake Day, which takes place on Tuesday 21st February 2023.
Fire and rescue services have taken pains to remind people to be careful when whipping up the perfect pancake this week.
Pointing out that more than 50% of all accidental fires in the home start in the kitchen, fire services want people to be careful and sensible when using a frying pan and cooking with hot oil to make pancakes…
Pancake Day safety tips
Do NOT:
Leave tea towels, cloths, oven gloves or other items on top of the hob
Leave the frying pan unattended when the heat is switched on
Put the food in the pan if the oil begins to give off smoke
Move the pan if it catches fire
Use water, or a water fire extinguisher, to put out an oil fire.
DO:
Keep your hob, cooker and saucepans as clean as possible
Test your smoke alarm before you begin cooking
Supervise children in the kitchen at all times
Ensure saucepan handles do not stick out over the edge of the cooker, as they could easily get knocked off and cause an injury – especially if there are young children in the kitchen
Double check that the cooker and hob are both properly switched off when you've finished cooking
And, if the worst does happen and a fire breaks out, make sure you:
Call emergency services on 999 immediately
Turn the heat off, if possible and safe to do so
Shut the door on the fire, if possible and safe to do so
Ensure that everyone vacates the premises as quickly as possible
Remain outside until you are told by a trained firefighter that it is safe to go back inside
Common sense health and safety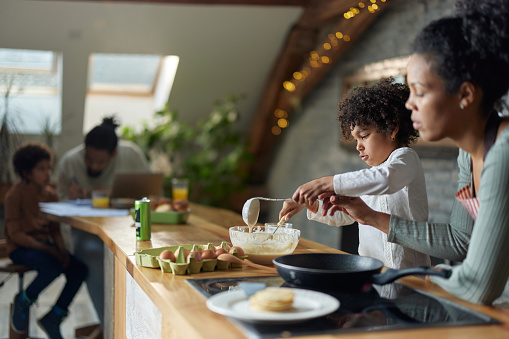 First Response Training (FRT) is a leading national training provider.
They deliver a wide range of high quality training courses to over 70,000 learners annually, working with thousands of organisations and businesses across all sectors. Their diverse portfolio includes training in the fields of health and safety, first aid, fire safety, food safety, health and social care, mental health and other special focus topics.
Their health and safety range includes training for employees, managers and supervisors and they also offer externally accredited options.
They can provide training in topics such as Fire Safety Awareness, with or without the use of extinguishers, Role of the Fire Marshal, Evacuation Chair and Fire Safety for Managers.
A Trainer from FRT, says:
"Clearly, Pancake Day should be a fun time where family and friends can get creative in the kitchen, whipping up tasty pancakes, trying their hand at flipping them and experimenting with different toppings.

"No one wants to put a doom and gloom message over this and we hope everyone partaking in Shrove Tuesday celebrations has a great time and enjoys their sweet or savoury pancakes!

"However, it's important to be aware that over half of all accidental fires in the home start in the kitchen. Make sure you do not leave any cooking unattended as it could overheat and catch fire.

"It's vitally important that people remain aware of the risks and take sensible, proportionate steps to manage those to ensure the experience is safe and fun for all."
For easy reference to essential Pancake Day safety tips and guidance, download our free infographic.
For more information on the training services that FRT can provide, please call them today on freephone 0800 310 2300 or send an e-mail to info@firstresponsetraining.com.