A care provider has been fined £100,000 for their "serious failure" to provide safe care in what the Care Quality Commission (CQC) has described as a "very distressing case." Sunrise Operations Esher Limited, which operates the Sunrise of Esher care home in Esher, Surrey, appeared at High Wycombe Magistrates' Court where they were ordered to pay prosecutions costs of £25,575.87 and a £170 victim surcharge in addition to the significant fine after admitting failure to provide safe care and treatment.
The prosecution was brought against the provider by the CQC after an incident in which an extremely vulnerable 92-year-old woman was assaulted by another resident of the service while she was nursed in bed.
The court heard that, on 12th June 2016, the CQC were notified that Mrs. Eileen Traynor had been assaulted while in bed by an elderly male living with dementia who was also cared for at the service.
He attacked her with his zimmer frame, resulting in her sustaining injuries that required her to be hospitalised. Her underlying frailties had meant she was unable to defend herself or call for assistance.
The gentleman who assaulted Mrs. Traynor was removed from the service while she was being treated in hospital. She returned to the Sunrise of Esher care home later in June 2016.
She sadly died on 22nd November 2016, though not as a result of the injuries she sustained in the incident.
Sunrise Operations Esher Limited pleaded guilty to two charges. Firstly, for failing to provide safe care and treatment, which resulted in avoidable harm to Mrs Traynor while she was being cared for at the Sunrise of Esher care home. Secondly, they admitted to failing to provide safe care and treatment by exposing other people living in the service to a significant risk of avoidable harm.
Commenting on the case, the CQC's Deputy Chief Inspector for Adult Social Care, Debbie Ivanova, said: "This is a very distressing case and clearly Mrs Traynor did not get the safe care she was entitled to. I would like to offer my heartfelt condolences to all of those affected by Mrs Traynor's death.
"Mrs Traynor and her family had every right to expect good, quality care and we welcome that the provider has accepted full responsibility in this case.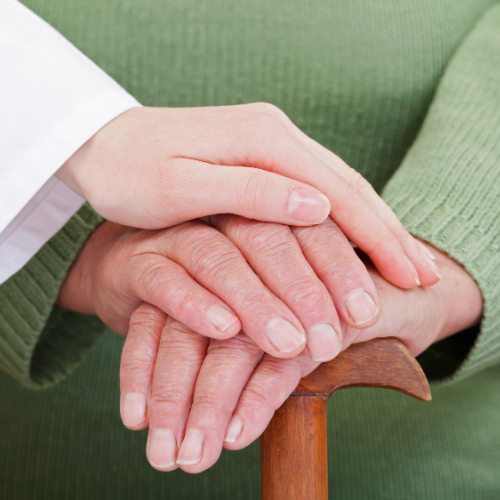 "It was the serious failure of the home to protect people from avoidable harm that led to CQC's prosecution of the provider. In their role as provider, Sunrise of Esher Operations Limited had a specific legal duty to ensure care and treatment was provided in a safe way. We found they had failed to do this by not ensuring risks had been fully assessed and measures were not in place to prevent harm to Mrs Traynor. I agree with the judge's view that 'this was a terrible event waiting to happen.'
"We appreciate how distressing this has been for Mrs Traynor's family and we hope this case prompts other care home operators to review the care they provide to ensure people's safety.
"Where we find any care provider has put people in its care at serious risk of harm, we will take action to ensure that people are safe and hold providers to account."
First Response Training (FRT) is a leading, national training provider. They deliver over 7,000 courses each year in the fields of health and safety, first aid, fire safety, food hygiene, mental health, health and social care and more.
Their health and social care range includes Health and Safety, Personal Care, Safeguarding Adults, Dementia Awareness, Duty of Care, Dignity in Care and many more.
A trainer from FRT says: "Everyone has the right to feel safe from harm, and those who are vulnerable must be protected and receive the high quality, compassionate and safe care and treatment that they deserve.
"It's important that all care providers ensure they meet safety standards and protect the people they support, providing appropriate training for their frontline staff."
For more information on the training that FRT can provide, please call them today on freephone 0800 310 2300 or send an e-mail to info@firstresponsetraining.com.