An 18-month long study into wellbeing within the emergency services has found that frontline healthcare workers are exhausted and at high risk of experiencing mental health disorders and burnout.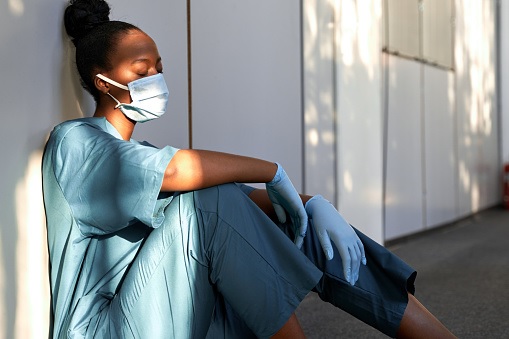 The detailed report from mental health digital platform 87percent.co.uk, entitled The State of Mental Wellbeing on the Frontline, reveals that almost 1 in 2 (49%) frontline workers find their work commitments to be "out of control", while 61% feel tired most of the time.
Over 10,000 frontline workers were tracked from March 2020 to examine how the Covid-19 mental health crisis has impacted this vital and high-pressured sector.
Emergency services face mental health crisis
Key figures from the report reveal the mental health crisis erupting within the sector following a period of enormous pressure. These include:
10% of staff have recently had suicidal thoughts
45% have felt panic or terror
49% have been distressed by unwanted images and memories
33% have difficulty concentrating
32% report regular symptoms of depression and anxiety
40% are at risk of developing mental health disorders
39% report feeling regularly frustrated by their work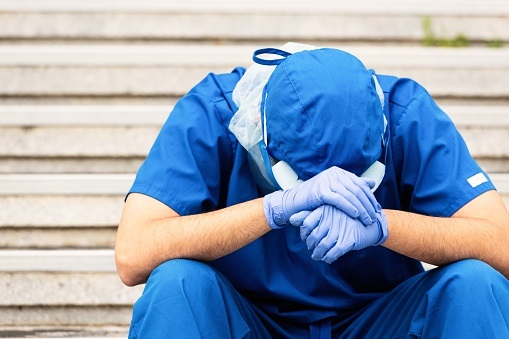 The study found that the majority of staff (60%) had an extremely poor work-life balance, with paramedics, emergency nurses and physicians most likely to report this.
The majority of frontline workers also revealed that their job takes a significant toll on their physical and psychological wellbeing, with 65% saying it made it difficult to sleep, while 63% said it prevents them from being physically fit and healthy. Over half (53%) also reported that the pressures of their job make it difficult to relax.
The researchers are warning that frontline healthcare workers are at high risk of developing conditions such as chronic stress, which can lead to burnout.
Commenting on the report, the Medical Director of NHS Practitioner Health, Dame Clare Gerada, said:
"Within the NHS workforce, many report feeling defeated by work, and these challenges are still unaddressed. Now is the time to normalise rather than catastrophise this sector's distress and reduce the burden of mental illness on those who care for us.

"Every member of this workforce should be given support, and we must make easy access to services a priority. This report is timely and adds to the evidence that a real and genuine focus on the mental health and wellbeing of this sector will have a positive impact for the national health service."
Proactive policies needed to improve mental health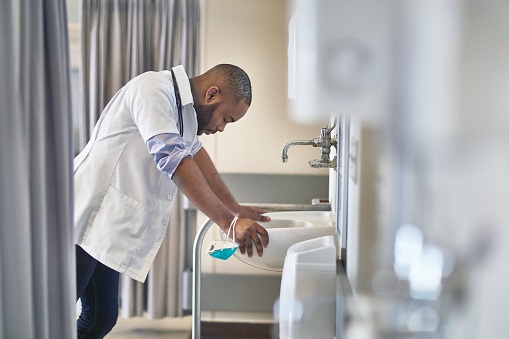 Meanwhile, 87percent.co.uk say that the data from their study will provide workers and employers with "the tools that are clinically proven to improve their mental wellbeing."
They assert that digital solutions can give employers insights on the most effective strategies for supporting and boosting the mental health and wellbeing of their staff.
Their clinical director Doctor Serra Pitts, who is also an Associate Fellow of the British Psychological Society, says it's vital that employers within the healthcare sector are proactive rather than reactive when it comes to managing mental health.
She explained that they can:
"[…] significantly improve the wellbeing of the frontline sector by having proactive policies that help to maintain work-life balance, access to wellbeing resources and expert-delivered training to equip leadership with the skills to understand the wellbeing challenges of their workforce."
She added: "Crucially, technology can play a part in accurately measuring the mental fitness of workers and driving insights on the most effective wellbeing strategies for organisations. Tailored to their employees' needs, these can significantly reduce the risk of mental health difficulties and help organisations thrive."
Training solutions can support mental health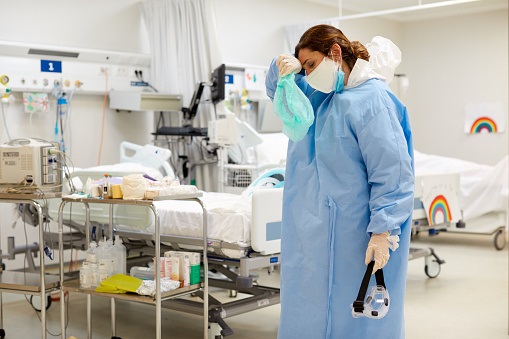 Mental health learning and development solutions can also play a significant role in helping managers, supervisors and frontline workers to recognise mental health risks and proactively support positive mental health and wellbeing across the workforce.
First Response Training (FRT) is a leading national training provider delivering courses in subjects such as health and safety, first aid, fire safety, manual handling, food hygiene, mental health, health and social care, safeguarding and more.
They work with a large number of providers within the health and social care sector, from NHS services to national and local adult social care providers.
An accredited Mindful Employer themselves, FRT's specialist mental health training courses include Understanding Mental Health, Mental Health Awareness in the Workplace, Managing Stress in the Workplace, Anxiety and Phobias Awareness, Self-Harm Awareness and Suicide Awareness.
They can also provide qualified, approved trainers to deliver accredited Mental Health First Aid (MHFA) training courses, including the Adult, Youth and Lite versions.
A trainer from FRT says:
"Those working within the health and social care sector have dealt with immense pressure and sadness over the last two years, including changing guidelines, equipment shortages, overwhelmed services, staff shortages, isolation, illness and loss. They have been at the coal face of this pandemic the entire time. It's not surprising that it has taken its toll on their mental health and wellbeing.
"It's vitally important for those within this sector to receive mental health care and support, and for organisations to ensure that relevant mental health training is provided for staff."
For more information on the training that FRT can provide, please call them today on freephone 0800 310 2300 or send an e-mail to info@firstresponsetraining.com.