We're fast approaching the fabled 'Blue Monday' – the so-called most depressing day of the year. But it doesn't have to be as gloomy as prescribed; we've got a few tips for helping to boost your mood at this time of year and get 2023 off to a happy, healthy start.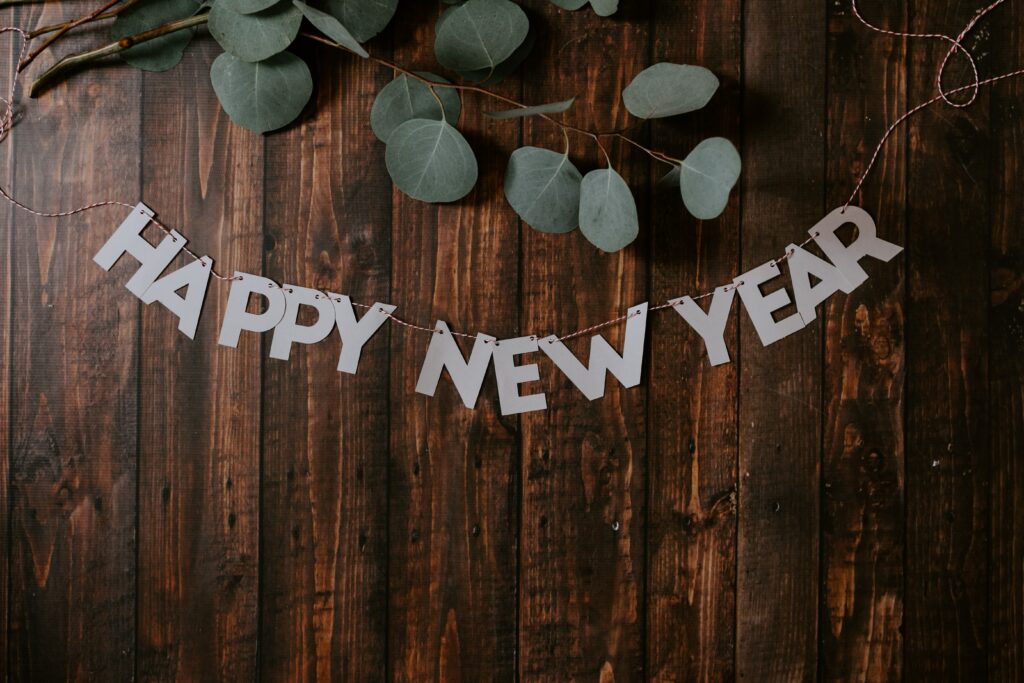 The third Monday in January (16th, this year) has been designated as 'Blue Monday' due to a gloomy combination of post-Christmas debt, cold weather, dark mornings and evenings, and the early failure of New Year's resolutions.
But we aren't destined to feel miserable on this day.
The origins of Blue Monday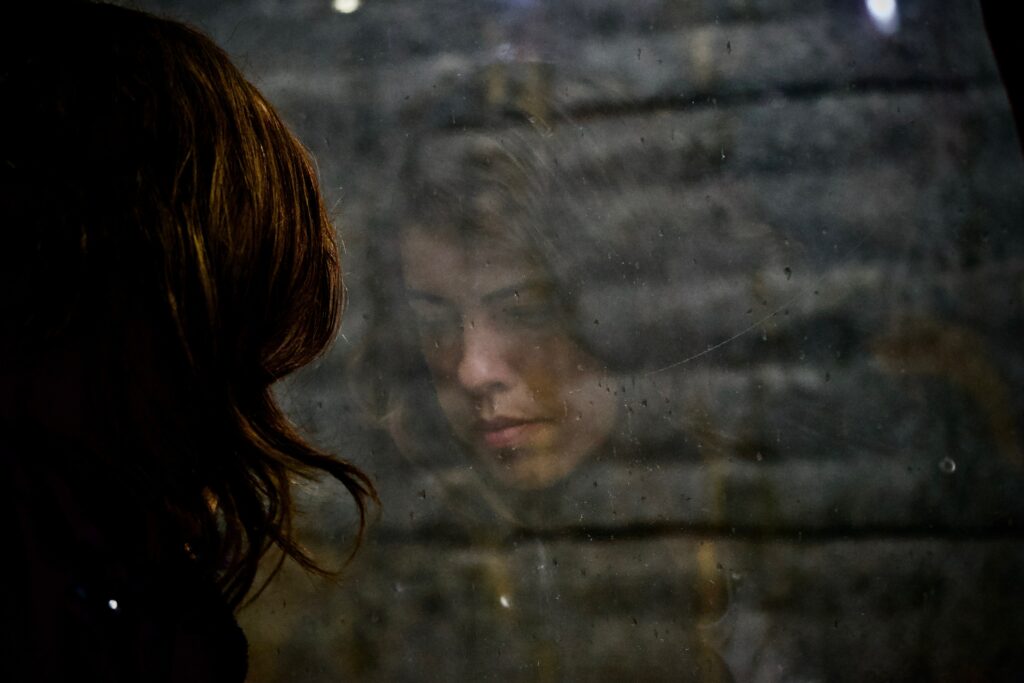 In fact, the concept of Blue Monday first surfaced in 2005 as part of a PR stunt for a travel company hoping to leverage the idea to help sell holidays. It's since been embraced by many businesses hoping to sell an antidote to the January blues.
Based on a formula devised by psychologist Dr Cliff Arnall, the factors considered here – probable debt, low motivation, lack of sunlight, arctic weather – do make a compelling case for doom and gloom.
However, many experts consider Dr Arnall's formula to be 'pseudoscience,' and, crucially, we can take action to combat any melancholy we do feel.
Reclaiming Blue Monday
As many experts also argue that the whole concept of Blue Monday can trivialise depression, we think its high time to reclaim this day and embrace it as a way of highlighting the importance of maintaining and promoting good mental health and wellbeing.
As a simple date on the calendar, we should acknowledge it has limited capacity in and of itself to make us feel depressed and instead take positive action to make sure we're feeling mentally healthy and resilient at this time of year.
Blue Monday could become a positive thing if we use it to spread the word about prioritising our mental health and wellbeing all year-round.
8 Steps to a happy and healthy 2023
With that in mind, we've rounded up some tips and advice for helping to promote mental wellbeing and ensure you get the New Year off to a happy and healthy start, but without putting too much pressure on yourself.
Get Outside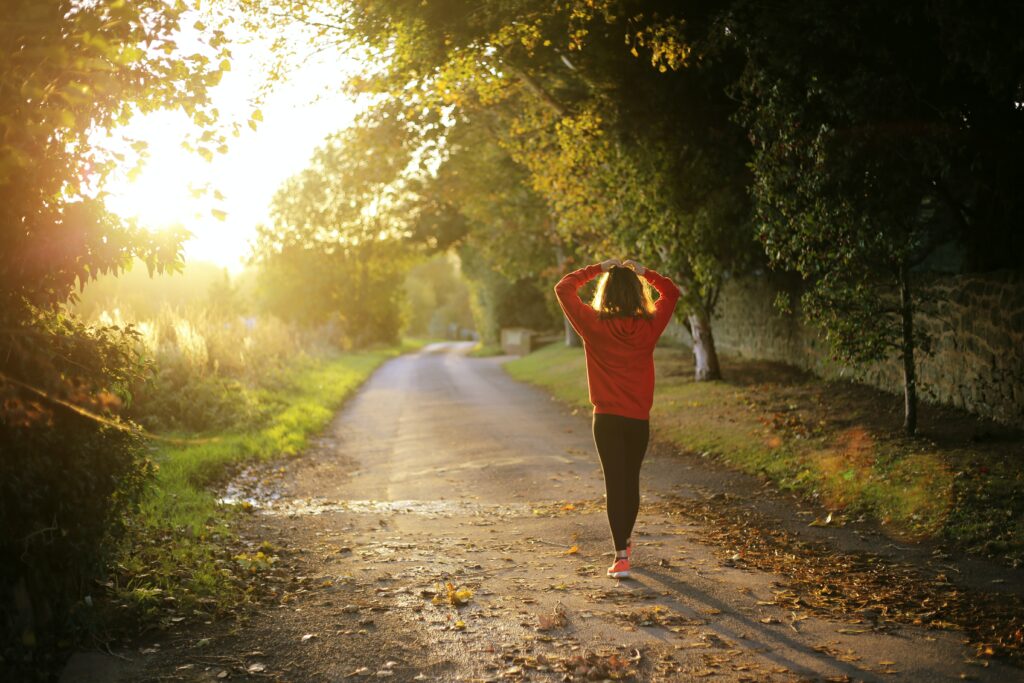 Ok, so we know it's often dark, windy, wet and cold in January. But during those moments when the weather lets up a little, try to take the opportunity to wrap up warm and head on out.
Getting some fresh air and connecting with nature is a really powerful way of improving your mood and boosting your wellbeing. You could go for a walk in a local park, visit an area of natural beauty or take your usual form of exercise outdoors.
Doing this as often as you can will really benefit your mental health.
Connect with People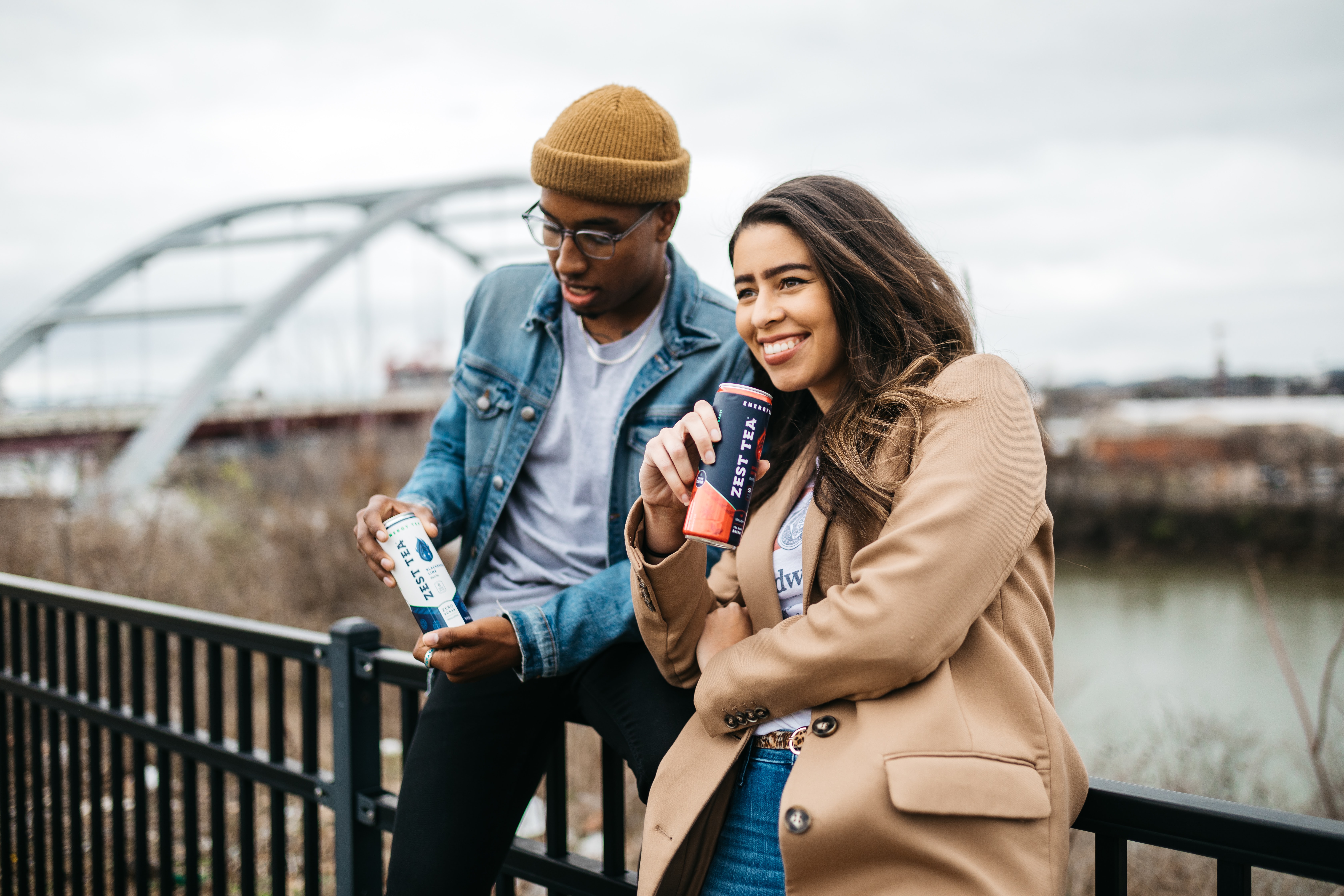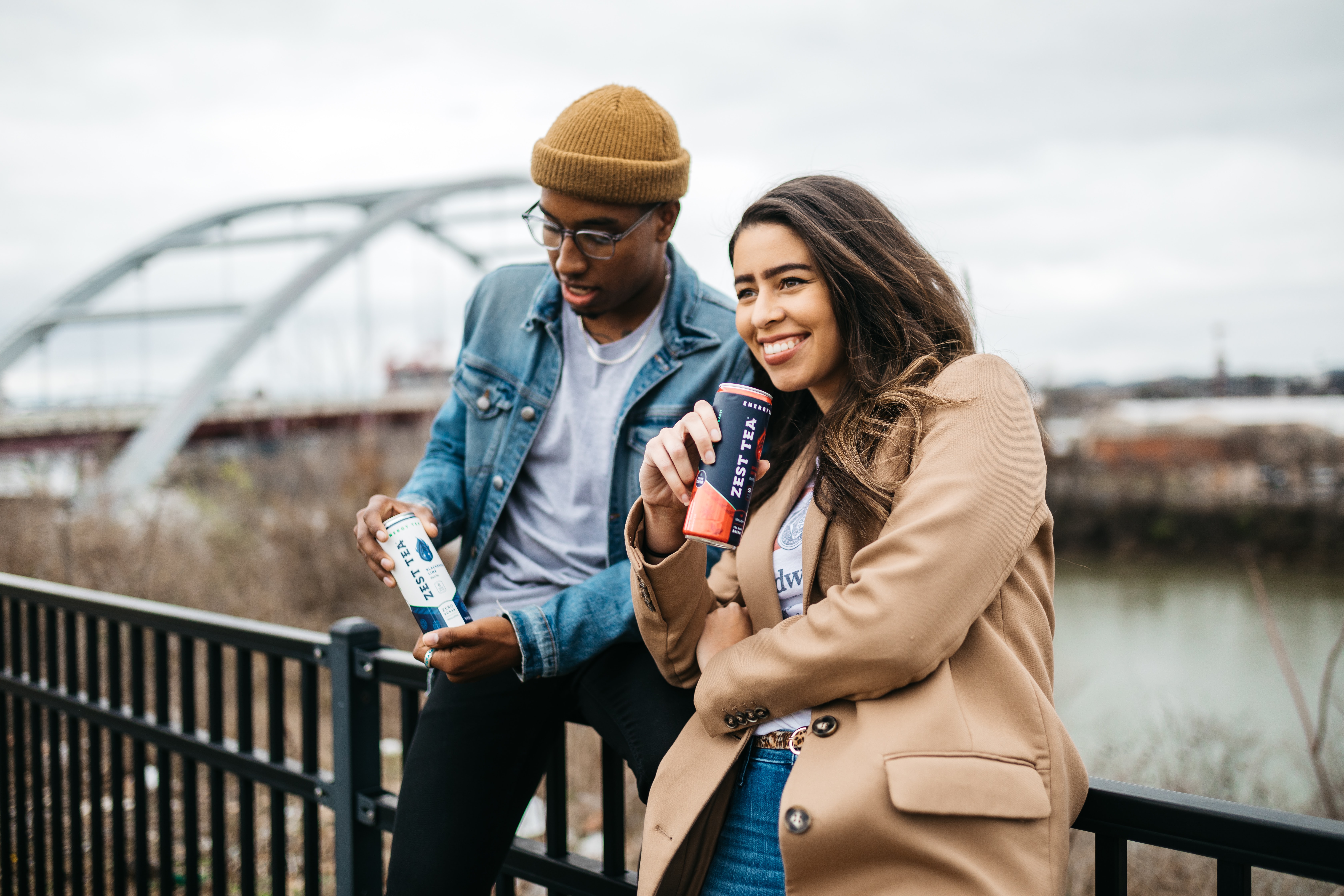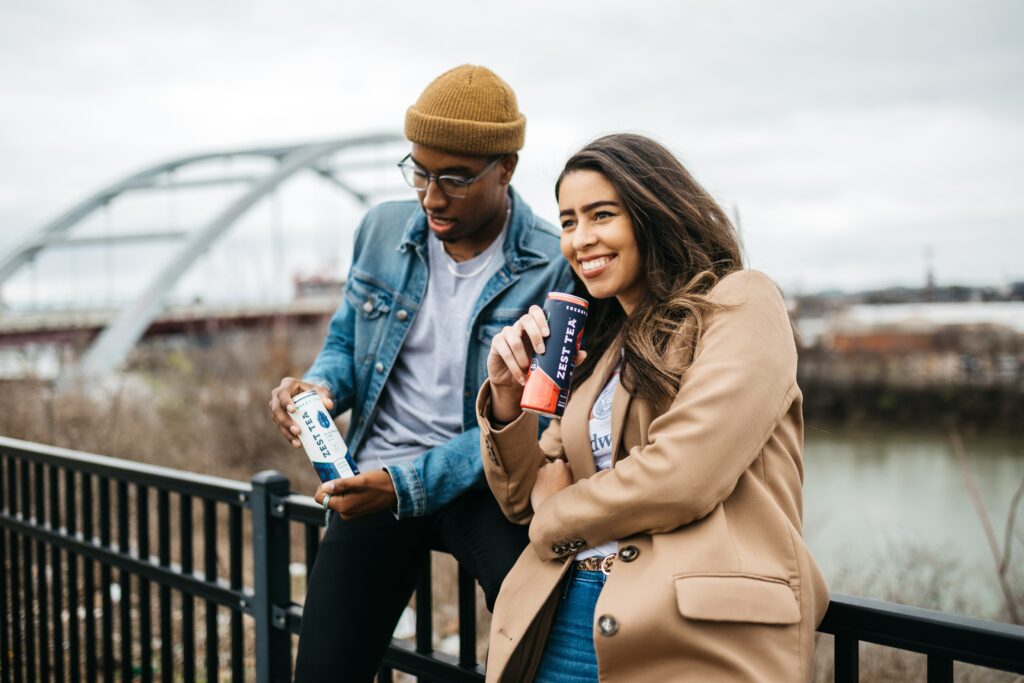 Connecting with the people who mean the most to us, and make us feel good about ourselves, obviously has immeasurable benefits.
You don't need to be a social butterfly or to be constantly messaging everyone, but regularly taking the time to check in with friends, family and colleagues can make you feel happier and more grounded.
Meaningful social connections are key to your emotional wellbeing year-round, and spending quality time with those we love can make us feel valued and boost our self-esteem.
Disconnect from Screens
Most of us are probably guilty of staring at our phones way too much.
Endless scrolling of social media feeds can lead to feelings of dissatisfaction, inadequacy and failure.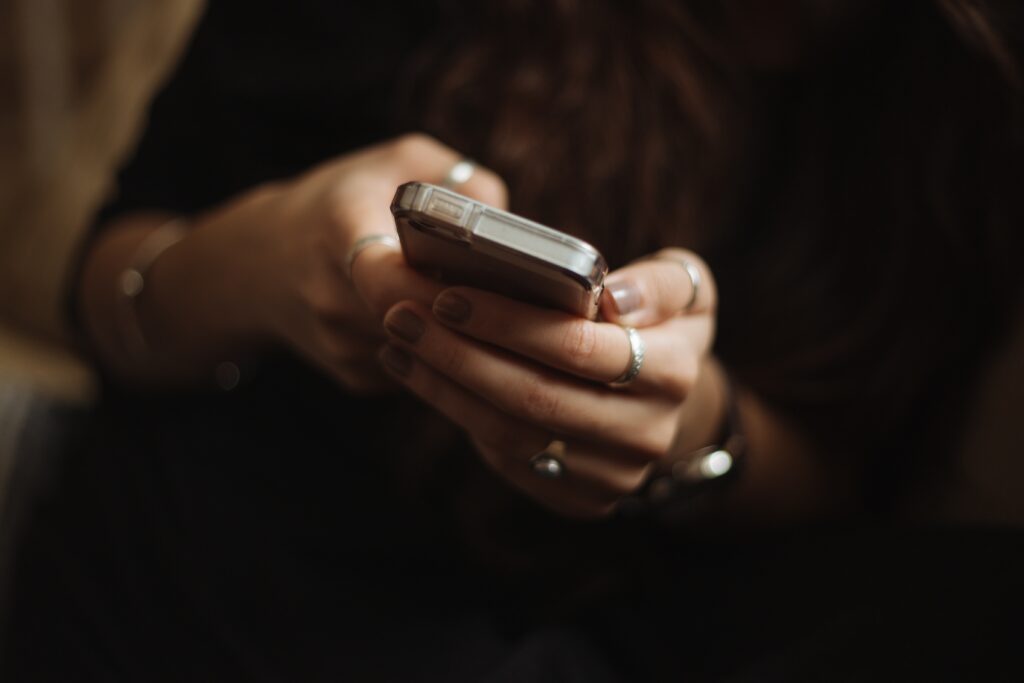 We all know that comparison is the thief of joy, and comparing our own day-to-day lives with the glossy highlight reels we see on Instagram can seriously erode our mental wellbeing over time.
Similarly, we often consume a lot of news via our smartphones. And we all know the news is seldom light-hearted and positive! Overconsumption of negative news stories through news sites and social media takes its toll and can often leave us feeling anxious and stressed.
While breaking up with your phone completely may seem impossible, you can take small steps to reduce and improve your use.
Avoid using your smartphone for 30 minutes before bed, as this can negatively impact your sleep. It's best to keep it switched off, or at least on silent, and perhaps in another room, while you try to get some shut eye.
Try to take regular breaks from your smartphone and other technology throughout the day.
Be aware of any phone usage stats provided by your phone, and set up limits and notifications if possible. You could also try deleting certain apps that you know affect your mindset – or at least move them so they are not on your home screen and immediately accessible.
Get Organised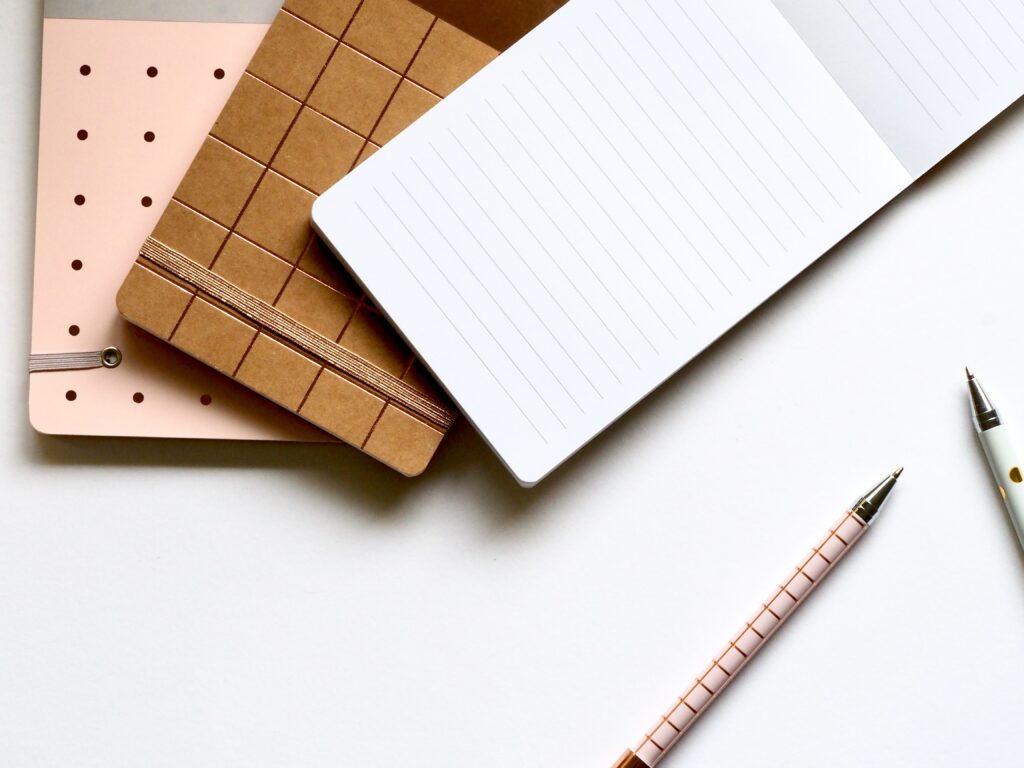 This could relate to a number of different things.
Focus on whatever will help you the most, and make you feel positive.
It could be a spot of decluttering, such as sorting old clothes to take to the charity shop or sell on secondhand sites. It might be writing down your intentions for the year and setting out plans for how you will accomplish what you want.
It could be meal planning and prepping or sorting your spice rack; whatever gives you that lighter, brighter, tidy mind feeling. Identify that, and get it done.
Look After Yourself
Your mental and physical health go hand-in-hand.
We're not talking about embarking on any drastic 'New Year, new me' fad diets here. Instead, aim for a sustainable, realistic and flexible approach to supporting your physical health and wellbeing long-term.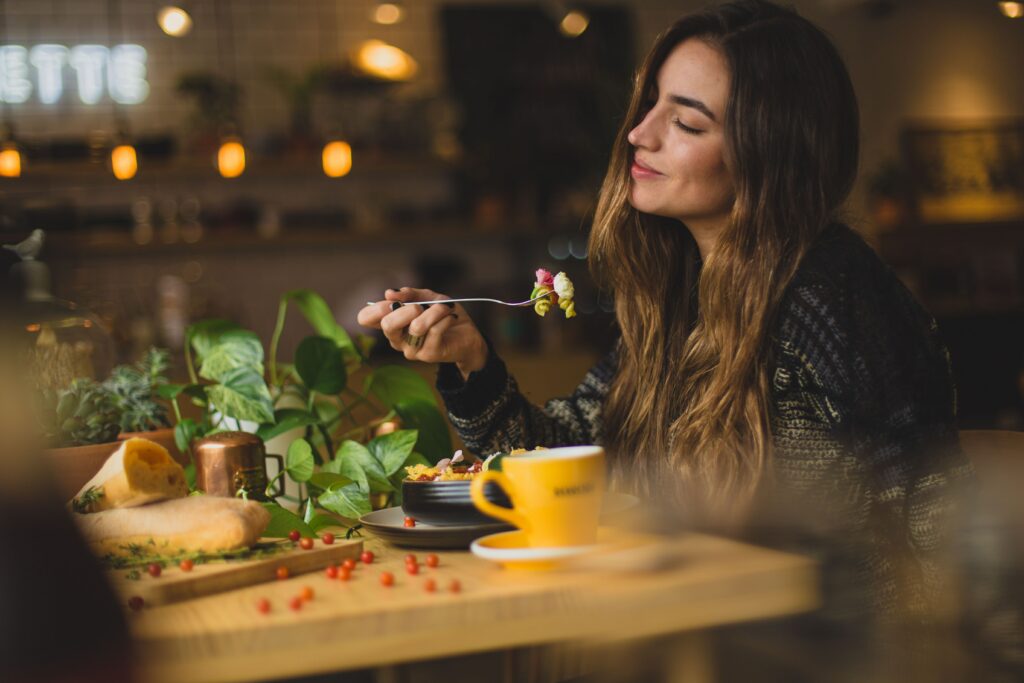 Aim to eat a healthy, balanced diet at least 80% of the time, make sure you drink plenty of water and minimise your alcohol intake.
You should also aim to move your body in a way that you enjoy a few times a week. This is great for your physical health and fitness and the endorphins released during exercise can also really boost your mood and general wellbeing.
Being generally active in a low-key way on a day-to-day basis can also help – so think about getting your steps in throughout the day.
In addition to this, sleep is also really important for our mental and physical health so try to make sure you're getting enough. Establishing a good, relaxing bedtime routine and going to bed and waking up at set times each day can all help to improve your sleep.
You don't need to make dramatic changes or do everything all at once; just remember that a healthy lifestyle can help you to feel more motivated, regulate your mood and encourage a positive mindset.
Practice Gratitude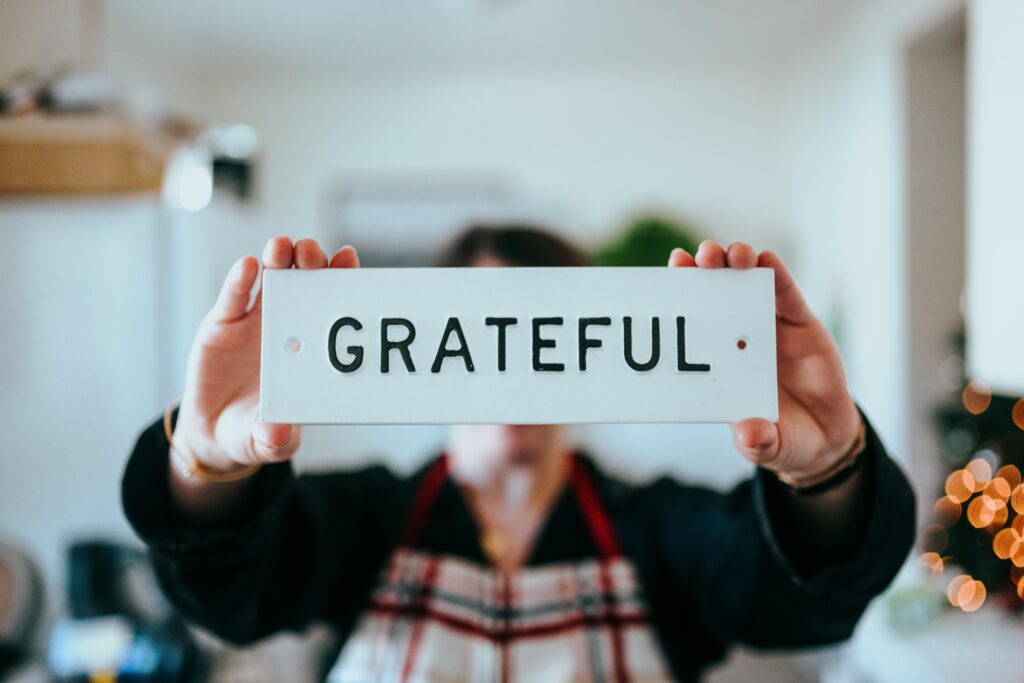 Bear with us here! We can almost feel your eyes rolling. But don't dismiss this one! Practising gratitude may sound a bit 'new-age' but it can have significant benefits, from enhancing your mental health to improving your sleep, boosting your self-esteem and improving your relationships with others.
Practising gratitude is really about paying attention and engaging with the positive things in the world around you, and taking simple steps to create a positive mindset.
3 steps to practising gratitude are:
Noticing and recognising good things around you
Acknowledging and appreciating those things. Really savour and pay attention to them
Expressing your gratitude, either out loud, to yourself, or by writing it down. It could also include thanking someone else
Try incorporating this into your daily routine. Each day, in the morning or night, you could think of 3 things that you're thankful for. These could be big or small, from the fact that all the traffic lights on your way to work were green this morning to cuddles with your child, or receiving good news at work.
The key thing is taking time to really visualise the positive things in your life that you're grateful for. Some people even keep a gratitude journal so that they can jot down the good things they notice and appreciate each day.
Help Others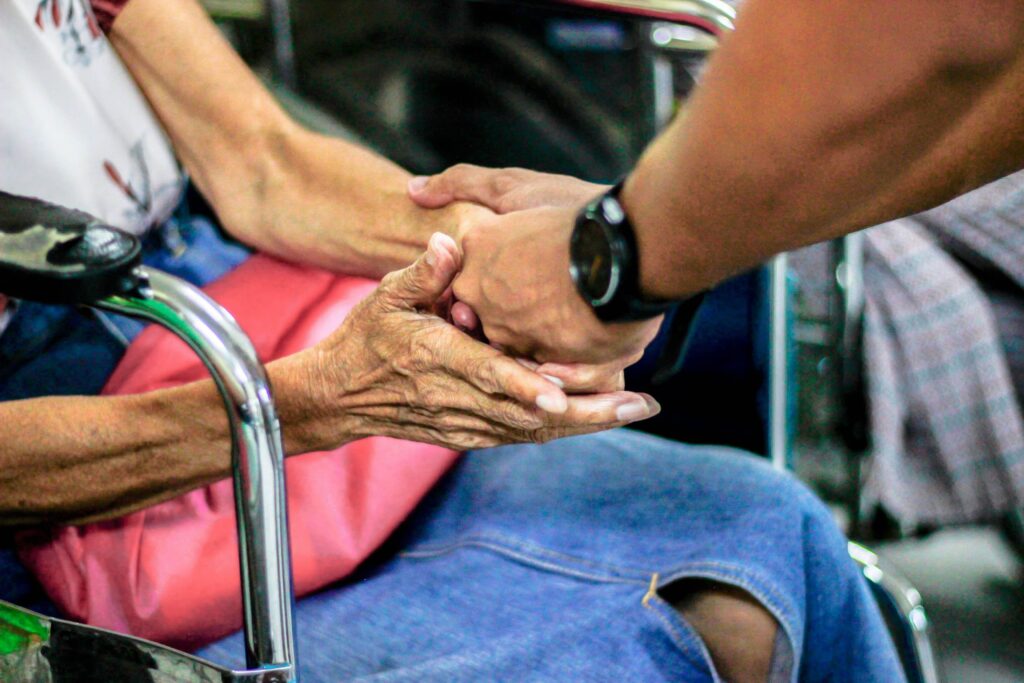 Caring for or doing things for others can really do wonders for your own mental health and wellbeing.
Reach out to others who may need support, perform a good deed for someone, engage in simple acts of kindness or start volunteering for a charitable organisation.
There are endless opportunities to do some good in this world and caring for others can strengthen bonds and boost your self-worth.
Take Time for Yourself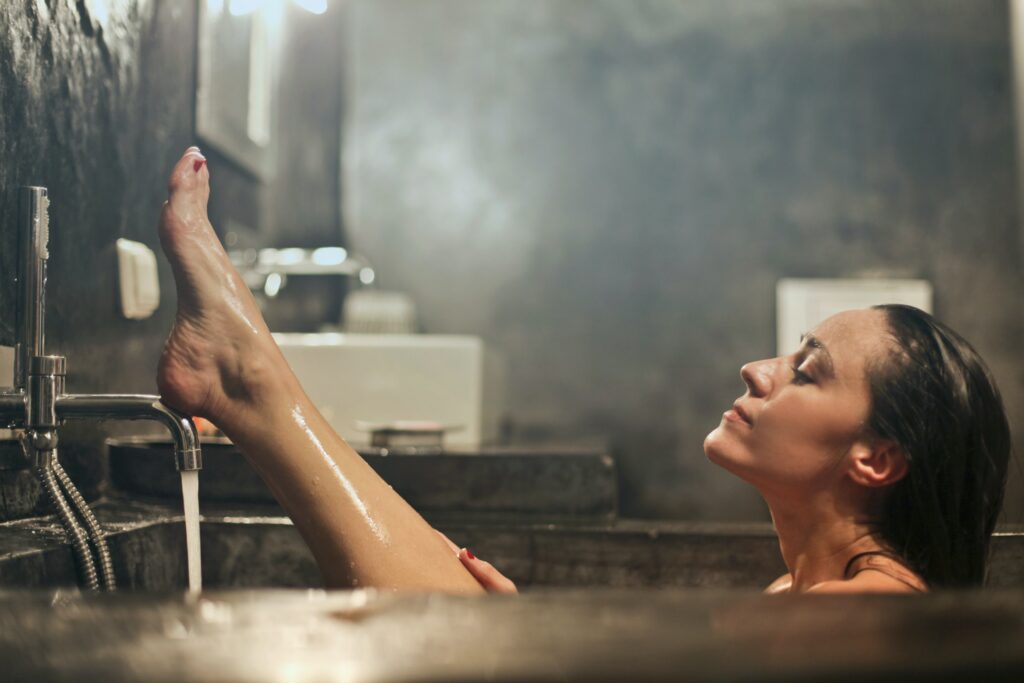 This one sounds great in theory, but we all know it can be a lot easier said than done in practice.
But if you can set aside some time, taking even just 10 minutes to do something for yourself can really improve your wellbeing. It could be as simple as sitting and having a cup of tea in peace and quiet.
If you have more time, you could take some time out to do something you really enjoy, like a hobby, or indulge in some self-care, like a nice relaxing bath. Alternatively, you may just take the time to rest and relax, or practice some mindfulness.
Whatever it is, focus on what makes you feel happy, and try to do it regularly.
Banishing Blue Monday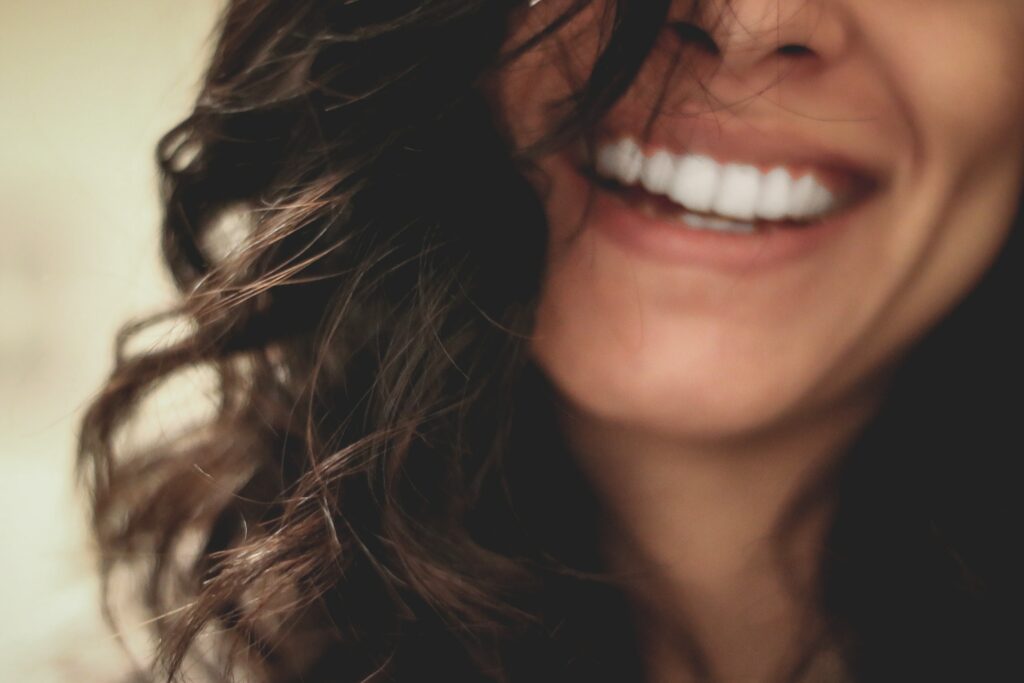 So, there it is.
We know we don't need to give in to the hype and feel low on the third Monday in January just because the media tells us we should be feeling gloomy.
We can all take responsibility for our mental health and wellbeing and ensure we're taking proactive steps all year-round to support and promote positive mental health.
Why not download our free 8 Steps to a Good Start to 2023 infographic to keep as a helpful reminder when you need to boost your mood?
Support for mental health year-round
Of course, there are some people who genuinely are feeling depressed on Blue Monday.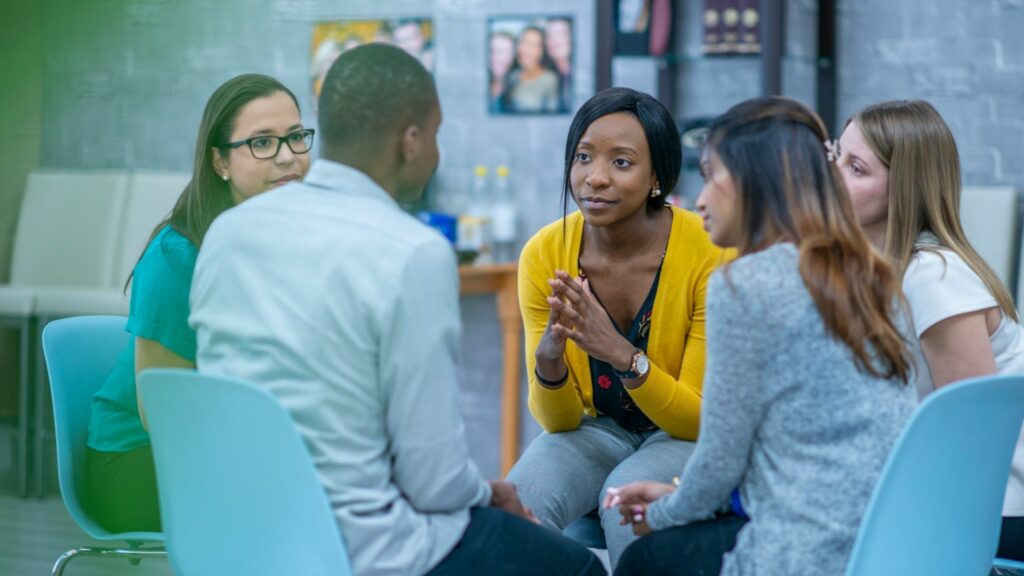 Statistics indicate that 1 in 4 people will experience a mental health problem each year in the UK. But, crucially, these people are struggling with their mental health for a lot longer than one day, and it's unlikely to be because they broke their New Year's resolution.
To understand how to help support someone who is experiencing anxiety, depression or another mental health problem, you could undertake specialist mental health training.
First Response Training (FRT) is a leading national training provider delivering courses in a wide range of subjects, including mental health.
An accredited Mindful Employer themselves, FRT's specialist mental health training courses include Understanding Mental Health, Mental Health Awareness in the Workplace, Managing Stress, Anxiety and Phobias Awareness, Self-Harm Awareness and Suicide Awareness.
They can also provide qualified, approved trainers to deliver accredited Mental Health First Aid (MHFA) training courses, including the Adult, Youth and Lite versions.
For more information on the training that FRT can provide, please call them today on freephone 0800 310 2300 or send an e-mail to info@firstresponsetraining.com.